Greek Independence Day
Greek Independence Day falls on March 25th. This holiday has been celebrated by those of Greek descent since the Greek Revolution of 1821. This day honors the Greek people's fight for freedom after being occupied by the Ottoman Empire for over 400 years.
In 1821, Greece planned to launch revolts in the Peloponnese, the Danubian Principalities, and Constantinople, and the date was set on the Feast of Annunciation but had to begin earlier due to them being vulnerable during the time. 
The Greek War of Independence lasted for eleven years from 1821 and 1832. Russia, Britain, and France intervened on the side of the Greeks, sending their squadrons in 1827 to offer assistance. Russia then invaded the Ottoman Empire, forcing it to accept Greek autonomy in the Treaty of Adrianople in 1829. 
After nine long years of war, Greece was finally recognized as an independent state under the London Protocol. 
Towns and villages throughout Greece hold parades and a nation-wide celebration. Greek children march in traditional garb and carry the Greek flag throughout the streets of their hometowns. The largest marching parade takes place in Cyprus. 
There are also military demonstrations along with the parades throughout the entire nation, with the largest of armed forces parades in the capital city, Athens. 
Celebration includes food such as fried salted cod with garlic sauce made with potato and olive oil. This dish is called bakaliaros skordalia.
Many SWHS students have Greek heritage and celebrate the day.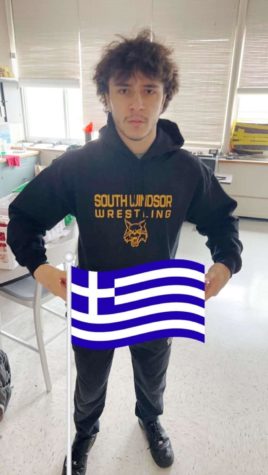 SWHS senior, Ares Savvides, said he celebrates the day with his family, "I eat Greek food and dance to Greek music with my family".
People from all around the world celebrate this holiday. In New York City they hold a Greek Independence Day parade in Manhattan. It runs from 5th avenue to 79th and is sponsored by the Federation of Hellenic Societies of Greater New York. 
Around the world, those with Greek heritage celebrate Greek Independence Day on March 25th along honoring their heritage and history.
Leave a Comment
About the Writer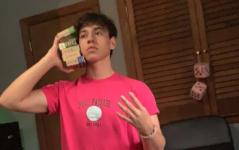 Anthony Sosa, Staff Writer
Anthony Sosa is a sophomore at SWHS. As a freshman, Sosa was part of the SWHS swim team. This year, he is planning to join the SWHS wrestling team. Sosa enjoys spending his free time with his friends....