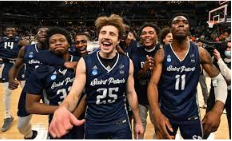 From the ground up March Madness, college basketball's survival of the fittest, comes down to which teams make it or break it. This year, not a single perfect bracket stands.  Teams...
Student Andrew Bell commits to dive division 1 at UMASS Amherst. Bell's record for six dives is 360.35. Six dives are where you dive Forward,...
Sorry, there are no polls available at the moment.