LeBron misses NBA Playoffs for the first time since 2005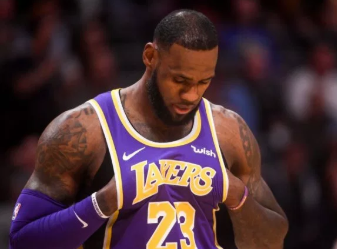 This is the first time in a long time that LeBron James, someone many would call the best player in the NBA, will not be playing in the NBA playoffs to compete for a championship at the end of the season. LeBron James has competed in the playoffs since the 2003-2004 season and has been in the NBA finals 8 years in a row starting in 2011 and winning 3 titles.
However, this year he won't have a chance. Taking his talents to the Western Conference, he knew it would be a lot tougher. Many players on the Los Angeles Lakers do not have as much experience and they lack some end of game situations. James knew, because of his team, he wouldn't make the NBA Finals but he, along with many in the world, thought he would still have the chance to compete for one and make the playoffs.
Marcus Rodriguez, senior at South Windsor High is a big NBA fan his thoughts to this matter was "I feel like LeBron is the best in the NBA still but the whole team was getting injured and they need to get another superstar. But they going to be in the playoffs next year though."
English teacher at South Windsor High, Mr. Webb said, "I don't blame him at all, I don't think it's his fault. It was a business choice to go to LA. It's hard to lead a young team to the playoffs and the team didn't surround him with enough shooters so I'll blame Magic for that one."