Recognizing Local Women Pioneers
On March 29th, the Black Alliance club and the Unified for Underprivileged Girls club at South Windsor High School hosted a women's fair to highlight local professional women who work in traditionally male-dominated fields or who have started a career or business for themselves. 
Ten business women were asked to present at the fair to represent themselves, and their passion for young girls and women to aspire to do what they love, even in the face of obstacles. All of the presenters  were honored to be asked to come and talk to young girls about what they do for a living, and inspire other girls and young women to follow their passions. 
"I was really honored to be asked to come here, I love showing young girls and young women what I can do since you don't see a lot of female DJs," said professional DJ, Qiana Coachman-Strickland. 
In male dominated fields, sometimes it's discouraging for women to go in and be taken seriously by others in their career, job fields such as the military, business, insurance, and high-status positions like CEO or owner of a company are still fields that women are underrepresented. At the fair, the message was that girls are taken seriously with the intention of spreading a sense of hope and strength to pursue their dreams.
"
I was really honored to be asked to come here, I love showing young girls and young women what I can do since you don't see a lot of female DJs
— professional DJ, Qiana Coachman-Strickland
"I've been stationed in places where there were 700 men, and only 20 women. Going into a field of mainly men shouldn't discourage women from going into the military," said Carmen Coa-Barker, a veteran and home security officer. Coa-Barker served overseas for the USA, and was never discouraged from pushing through gender barriers to serve her country. 
Serving your country or serving your local community can be challenging for anyone, but especially for women who want to start their own business.
"When I got the invitation, to be honest, I felt very proud and proud I got to represent the program I made for the community," stated Only Smiles owner, Yahaira Rodriguez. She has twelve years of experience helping and servicing adults with intellectual disabilities. Rodriguez and her team work to make sure at the end of the day, everyone has something to smile about. Her out-reach program is dedicated to helping adult individuals with intellectual disabilities, providing services for friends and family to watch their loved ones grow, and live a full happy life with the experience of pride, and accomplishment.
As Women's History Month comes to a close, it is important to still recognize the women and young girls in your life, or your community, and to help encourage them to stay strong, and stay proud of themselves and their accomplishments. While it may still be hard to make a name for yourself as a woman, it shouldn't be hard to make a difference. The women at the fair have, and will continue to positively impact their community everyday.
View Comments(1)
About the Writer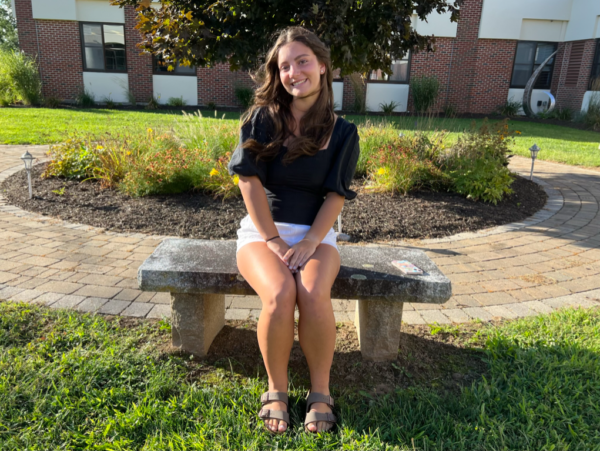 Emma Cherubini, Copy Editor
Emma Cherubini is the Copy Editor of The Bobcat Prowl newspaper at South Windsor High School. She can help Staff Writers around the paper correct, tweak, and perfect their articles as well as overviewing...