Highly Anticipated TV Series Adaptation of 'Daisy Jones and the Six'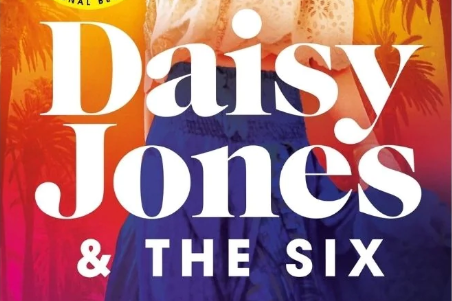 From narrating the adventurous life of a Hollywood icon, to rehashing the events of a fallen family legacy, and even following a 1970's rock band through the struggle with fame and stardom, author Taylor Jenkins Reid has written more than a few great novels. Now, two of Reid's books are up for the big screen. 'Daisy Jones and the Six' will become a mini series on Amazon Prime Video. 
Reid began her career in 2013 with romance novel 'Forever, Interrupted.' Many say this was a great way to jumpstart her writing career. Publisher's Weekly described the novel as, "​Touching and powerful…Reid masterfully grabs hold of the heartstrings and doesn't let go. A stunning first novel."​ The book follows Ben and Elise, two average characters living through their twenties. However, their love story is anything but average, as they eloped only six months after meeting. The lives of the two newlyweds take a devastating turn when Ben gets hit by a truck. 
However, many people know Reid from her novel 'The Seven Husbands of Evelyn Hugo,' a historical fiction novel following the life of 79-year-old old-holly wood actress, as she tells her story to juvenile reporter Monique Grant. Seven marriages, hidden romance, and disturbing scandals are just a few of the plot lines in Hugo's life. 
The novel was on The New York Times bestseller list for 30 consecutive weeks. After countless rumors, Netflix announced that a movie adaptation is underway.
More importantly, another book of Reid's has been adapted on the big screen. Another historical fiction novel 'Daisy Jones and the Six.' Rumored to be inspired by rock band 'Fleetwood Mac,' the book trails the 1970s band The Six, and their new addition, Hollywood bombshell Daisy Jones. The band struggles through rising fame and the many scandals attached. From drug addiction, hidden affairs, and more, the book is definitely a wild ride. 
This Friday, you can see 'Daisy Jones and the Six' as a mini series on Amazon Prime Video. The series is highly anticipated, with original songs and many famous actors such as Sam Claflin and Suki Waterhouse.
Many shared their excitement on Twitter, user @fitfonfilms wrote "daisy jones and the six series will change my life forever." and @grapejuicekiwi explaining "me pressing the play button tomorrow as soon as daisy jones and the six series comes out."\
Clearly, many readers are excited to watch the alluring and stimulative words of Reid be transferred onto their television screen. 
You can watch 'Daisy Jones and the Six' on March 3rd on Amazon Prime Video. 
Leave a Comment
About the Writer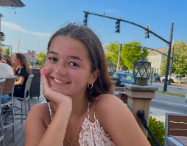 Emily Osit, Editor
Senior Emily Osit is a passionate, humble, and artistic editor for The Bobcat Prowl. Osit enjoys listening to music, reading, and hanging out with her friends. She is looking to expand her horizons, write...