The Big Book of Ben's Bangin Life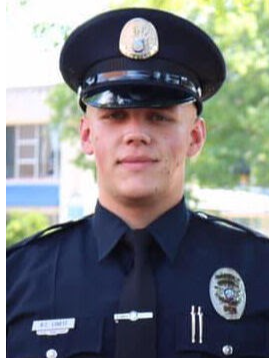 An early morning on June 26th would soon turn from a quiet time, to a life changing moment for many people. Officer Benjamin Lovett was a South Windsor Police Officer who graduated from the police academy in 2018. While working for SWPD, Ben specialized in narcotics. In 2018, Ben also received the Mothers Against Drunk Driving recognition award for most drunken driver arrest in South Windsor, which he would do again in 2020.   
         Ben's 2021 year was off to a strong start, as he continued to be a great team player for SWPD. Unfortunately,  Ben's career and life would be cut short. Early on June 26th 2021 around 1;15 am, Ben was struck by a drunk driver while on his way home on his motorcycle. Ben and the passenger on the motorcycle were both brought to Hartford Hospital.      
                  The driver who was responsible for hitting Ben and his passenger is 24 year old Spencer Kraus from Ellington, who was on his way home from drinking at the Electric Blue strip club, in which he failed to stop at a stop sign, which ended in him hitting Ben and his passenger. Just the morning before the incident Kraus was in court for another drunk driving incident in which he hit someone. Because of this accident, after weeks of fighting for his life, Lovett was pronounced brain dead, which he would later pass away early July 13th because of his injuries. 
       South Windsor Officer Peter Korchari spoke about the passing of Officer Lovett:" When Ben first came to our police department, I worked with him for a short time on a night shift.  In my short time with Ben, he seemed as a very accepting person. He was good with the public, and good with taking calls and not blowing them out of work. From everything I heard about him, he was an awesome person and would do anything for anyone.
Korchari further commented: 'For us as a police department, we all react differently, but I would say we are all devastated, he was a young kid who had his whole life together. People wanted to be positive about it."
               Many people would describe Lovett as "a young man ahead of his time." Along with Officer Korchari, in an interview with WFSB , S.Windsor Police Sergeant Mark Cleverdon said this about Ben: "From a personal perspective, you can't replace Ben Lovett."
                The passing of Officer Lovett wasn't just a local devastation,: the Wethersfield PD posted on their social media about the passing of Ben, so did the Longmeadow PD.
My father, who attended Ben's funeral , which was held at South Windsor High School auditorium, states "the auditorium was filled to the brim with people ". My father said this "amazed" him because it shows how many people cared about Officer Lovett, and how many people were hurt by this accident. 
    Growing up I was fortunate enough to know Ben on a personal level. My most fond memory of Ben was how he always use to mow my dad's yard. Now my dad's lawn is pretty big, so he would be there for a few hours when he came. But after, he always use to stay and talk to my dad and I. Now, I found it interesting when I saw this article on the Hartford Courant about Benny and one of Benny's 7th grade projects: The Big Book of Ben's Banging Life. 
         "His seventh-grade self spoke of his love for cutting grass and dreams of starting his own landscape business, which he established in 2018 as Lovett Landscaping LLC." When I saw that, a big smile grew across my face. I never knew Benny had a love for cutting grass, I thought he just mowed my dad's lawn for a few extra bucks. I was also unaware that he had his own landscaping company. 
          In my many encounters with Benny, he always had a smile on his face, always willing to give a helping hand, and would always be someone to talk to. Benny, may you rest in peace, love you forever 201. 
                                                                              Genesis 28:15 –
 I am with you and will watch over you wherever you go… I will not leave you until I have done what I have promised you.