CIAC Spring Sports Update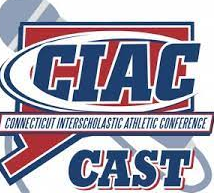 There are a lot of unknowns about the upcoming spring sports season for high school students, here is what is known so far. CIAC released an informal tentative plan for the upcoming spring sports season, which has already been pushed back. 
Cheerleading and Gymnastics both started March 1st. Masks will be required to wear unless there is an individual stunt, lift, tumbling, and any other acrobatic activity being done. Masks will have to be immediately put back on after the athlete performs their individual stunt. 
March 1st, the return of indoor track as schools will be allowed to begin track meets. Any athlete participating in any running event will have to wear masks. Those competing in the jumping competitions are allowed to remove the mask for their jump, but then the mask must be put back on. 
For the rest of spring sports, practices can begin on March 27th with the first games being on April 10th. May 27th is when the season will end. Then, a few days later teams will have traditional tournaments from June 1st to June 13th. 
The CIAC updated and sent out a document of the spring sports plan in an update in early March. For baseball when players are out on the field. They don't need to wear the masks when they're on the field. However they must wear masks when in the dugout and all coaches must wear them at all times. One of the baseball coaches at the High School(South WIndsor High School), Mr.D'Amato said how, "Getting outside with the team again in nice weather is going to be fun to get some normalcy back." The teams will not be allowed to do the post game handshakes in safety of social distancing guidelines and contact tracing. The hosting team will have to have sanitation stations on hand for players and coaches to use hand sanitizer to clean their hands. If you can't social distance then the mask will have to be on at all times.
Students and coaches are both excited to begin their spring sports season in hope to bring back some normalcy.