Liverpool Downs Tottenham to Win Sixth Title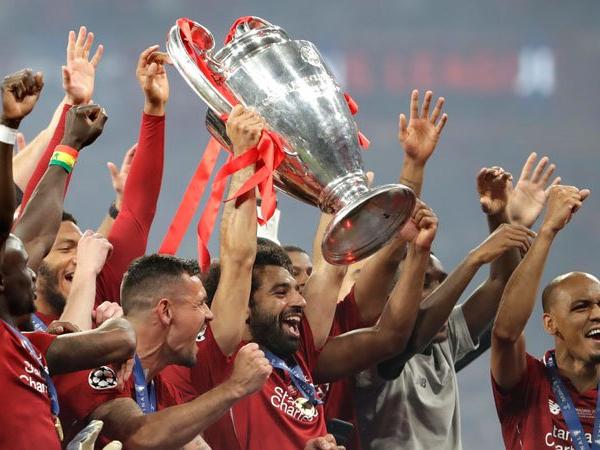 For the first time since 2005, Liverpool FC is on the top of the European Soccer world. After defeating Tottenham Hotspur FC by a score of 2-0 in Madrid last Saturday, Liverpool earned their 6th championship in their 9th appearance in the final. In last year's final in Kiev, they were defeated by Real Madrid CF by a score of 3-1 and this year acted as redemption for the soccer club.
As the two clubs stepped onto the pitch, they were greeted with a thunderous ovation from the fans inside the Metropolitano Stadium. It was revealed earlier in the day that Tottenham striker Harry Kane would indeed play in this match after being sidelined with an ankle injury. Considering that Kane had five goals in eight Champions League matches, this was very positive news for Spurs fans, who hoped to win their first Champions League title. This Champions League final has been highly anticipated due to the fact that this was the first final with two English clubs since 2008 as well as the treacherous path these two clubs took to get to this point.
The match went underway when Liverpool got the first touch to start the first half. 22 seconds later, Tottenham midfielder Moussa Sissoko committed a handball foul inside the box. A penalty kick was rewarded to Liverpool as a result and striker Mohamed Salah elected to take it. Salah's left-footed strike sailed in the middle of the right side and past Spurs goaltender Hugo Lloris. Within two minutes of the match, Liverpool had taken an early 1-0 lead. The rest of the match was highlighted with Liverpool getting more quality chances to score on their opponent and pile on the goals. It wasn't until the second half that Tottenham started to pick things up and had a true sense of urgency against the Reds.
The first substitution of the match was Liverpool striker Roberto Firmino coming off in the 57th minute. Divock Origi would come on to replace him. There were other substitutions later on, including Tottenham's Lucas Moura coming on for Harry Winks and Liverpool's James Milner coming on for Georginio Wijnaldum. Tottenham had several chances to get even, including two prime ones in the 80th minute by Moura and Son Heung-Min that were stopped by Liverpool goaltender Alisson. A free kick by Spurs midfielder Christian Eriksen in the 85th minute nearly went in as well had it not been stopped by Alisson. However, the Spurs efforts would prove to be too little, too late. In the 87th minute, substitute striker Divock Origi handled a corner kick and drained a shot from the left side of the box into the bottom-right corner. All doubts were resolved as Liverpool went up 2 goals to nil. The final whistle blew after the 90'+5 and it was official: Liverpool won the 2019 Champions League.
England was not the only place that celebrated. Junior Evan Rapp is a Liverpool FC fan who was watching the game at his home. Regarding the controversial handball call, Rapp stated that the refs did a great job calling the whole match and that "Sissoko's hand and arm positioning was definitely unnatural". Despite winning their sixth Champions League title, Rapp is not satisfied and is convinced that Liverpool will "easily make the top four again in the Premier League and even have a decent shot at back to back UCL wins". Evan was careful to knock on wood after this: he didn't want to jinx his team.