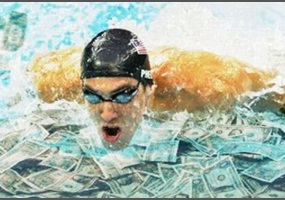 Andrew Sego, Contributor
Yes. Yes, they do. The salaries of professional athletes are far too high. In our society, one's wage is traditionally based on the perceived value of one's work. The work of a professional athlete is far less important t...
June 8, 2017 • No Comments
Throughout history, women's treatment in sports has been influenced by gender inequality. There is a huge funding gap between men's and women's sports teams, which then causes women to have a lesser chance of opportu...
May 23, 2017 • No Comments
View All »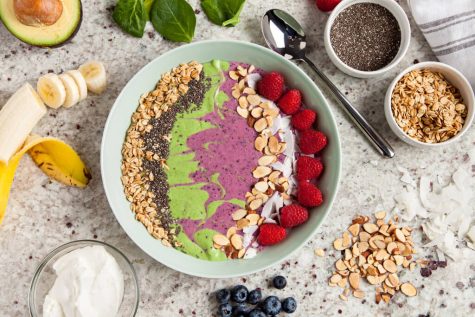 Andrew DeCasperis, Contributor
With the help of social media, Jem's Gardens and Dairy Barn has grown from a small vegetable stand 20 years ago, to now a trendy lunch and ice cream eatery while still keeping its roots. The food and...
June 8, 2017
Jack Buccigross, Contributor
The time has come for the seniors. The clock is running out. There is only a month left in school and our time here as students of South Windsor High School is soon coming to a close. When we all came...
May 23, 2017
View All »
Jackson Buccigross, Contributor
Saying that hip hop isn't the same as it was ten years ago is a massive understatement. The way songs are written and the style that new artists choose to produce them is one that is much different than...
June 8, 2017 • No Comments
Are you looking for a good movie to watch but don't know where to start? Well, look no further because here is a list of the four best high school movies to start binge watching right now. ...
May 23, 2017 • No Comments
May 5, 2017
May 5, 2017
How Celebrity Influencers Get Paid Through Social Media
May 4, 2017
View All »
Sorah Lee, Contributor
President Trump recently claimed that climate change is a hoax and that he wants to remove the U.S. from...
June 8, 2017 • No Comments
Lauren Crusha, Contributor
16 year olds throughout the U.S look forward to passing their permit test on their birthday followed...
May 23, 2017 • No Comments
May 23, 2017
The start of this month marked the beginning of AP testing, a two week period that marks the end resul...
Mr. Zeuschner's Rebuttal to "I Hate the Patriots"
May 19, 2017
As I read "I Hate the Patriots" by Andrew DeCasperis in  The Bobcat Prowl I was struck by the n...
Gun Laws: Are They Strict Enough?
May 5, 2017
The United States is the leading country for gun-related deaths, accounting for about 32,000 people that ar...
View All »
Polls
Loading ...