In the Eyes of a Killer: A Criminal Minds Inspired Editorial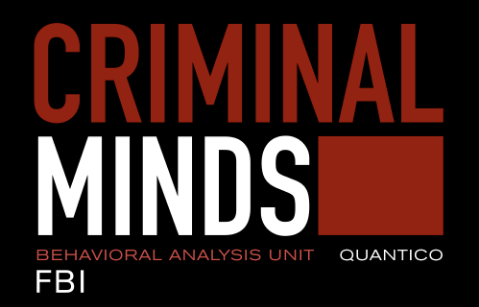 *Warning: This article has mentions of abuse, murder, etc and may be sensitive to some readers*
In the show Criminal Minds, one of the characters always ends the show in a quote by a famous person. In Season 2, Episode 1: The Fisher King, Part 2 , Dr. Spencer Reid quotes Rose Kenndy saying, "It has been said that time heals all wounds. I do not agree. The wounds remain. In time, the mind, protecting its sanity, covers them with scar tissue, and the pain lessens, but it is never gone.", In Season 2, Episode 3: The Perfect Storm, Aaron "Hotch" Hotcher quotes Khalil Gibran saying "Out of suffering have emerged the strongest souls. The most massive characters are seared with scars." These are some of the most impacting quotes throughout their seasons. 
Richard Debate: 
Richard Debate is a Connecticut man that has been found guilty for the murder of his wife Connie in their Ellington home. Debate killed Connie on December 23, 2015 and on May 10, 2022 he was found guilty. 
According to a CBS News article, "A jury in Rockville Superior Court found Richard Dabate guilty of all three charges, murder, tampering with evidence and making a false statement to authorities, on the second day of deliberations following a five-week trial. The murder charge carries up to 60 years in prison." 
According to ABC News, Dabate's lawyer, Trent LaLima, said an appeal of the convictions is planned. "I think we put on a very strong case for why Rick did not commit this offense," he said outside the courthouse after the verdicts were announced.
An ABC News article covering the case says Wayne Rioux, a spokesperson for Connie Dabate's family, said justice prevailed with the convictions of Richard Dabate. "The trial was not about Fitbit," he said. "The trial was about the cold-blooded, planned murder of Connie Margotta Dabate. There will be no closure for the Margotta family, but there is finally justice for Connie."
According to CBS News, ABC News, and USA Today, "Dabate maintained his innocence and testified that a large masked man with a voice like actor Vin Diesel and dressed in camouflage shot his wife, Connie Dabate, and tied him up at the couple's Ellington home in December 2015." 
Ed Gien:
Barabra Maranzani author of Ed Gein says,"The man whose macabre and horrific acts helped inspire Psycho, Silence of the Lambs and The Texas ChainSaw Massacre grew up in an isolated area of Wisconsin" 
Ed Gien grew up in an abusive home with his father being an alcoholic and his mother being both puritanical and domineering. Within a 5-year period, Ed Gien's father, brother and mother passed away leaving him alone and abandoned on the family farm, where he eventually cornered out parts of the house his mother spent the most time in as some sort of shrine for her.  
Maranzani says "13 years later, local police arrived at the farm, following up on a tip regarding missing hardware store owner Bernice Worden; They discovered Worden's headless corpse hanging upside down from the rafters where their search of the property revealed a hall of horrors that included human body parts turned into household items such as chairs and bowls, faces used as wall hangings and a vest made up of a human torso." 
A short while after Gein was caught he was diagnosed with schizophrenia and declared unfit for trial; therefore, he couldn't be charged for murder. A decade later evidence was found and he was convicted of one of the murders, but he was declared insane at the time of the crime. Gien spent the rest of his life in a mental hospital. 
John Wayne Gacy: 
According to the John Wayne Gacy Biography by Biograph Editors,"John Wayne Gacy, often called the "Killer Clown," was one of the worst serial killers in U.S. history. An American serial killer and rapist who took the lives of at least 33 young males in Cook County, Illinois, burying most under his house the other bodies were recovered from the nearby Des Plaines River." 
John Wayne Gacy grew up the son of Danish and Polish parents. Gacy grew up with an alcoholic father who beat him and his siblings with a razor strap if they even looked like they misbehaved. Gacy's father physically assaulted their mother as well. Gacy's sister Karan said they learned to toughen up against the beatings, she also stated that Gacy didn't cry. Gacy faced even further problems at school due to his congenital heart condition. 
The John Wanye Gacy Biography says, "The 'Killer Clown' sometimes lured his victims with the promise of construction work or some other ruse, and then captured, sexually assaulted, tortured and eventually strangled most of them with his hands or with rope. Years later, during a conversation with detectives while he was under surveillance, Gacy discussed his work as a clown, remarking, 'Clowns can get away with murder.'"
Jack the Ripper:
According to the  Jack the Ripper Biography by Biography Editors, "From August 7 to September 10 in 1888, 'Jack the Ripper' terrorized the Whitechapel district in London's East End. He killed at least five prostitutes and mutilated their bodies in an unusual manner, indicating that the killer had a knowledge of human anatomy. He was never captured, making him one of England and the world's most infamous killers." 
Jack the Ripper is mostly known for committing spine-chilling murders from August 7, 1888 to September 10, 188. "Jack the Ripper" is a moniker for the serial killer who was never caught or identified. All the murders took place within a mile of each other, involving the cities Whitechapel, Spitalfields, Aldgate and the City of London all located in London's East End. The autumn of 1888 was a hard one because despite numerous investigations, the finding of evidence of the killer's identity, his motive and name are still unknown. The name 'Jack the Ripper'  originated from a handwritten letter by someone who claimed to have committed the murders, published around the exact time of the attacks. 
According to the Jack the Ripper Biography,"Various theories about Jack the Ripper's identity have been produced over the past several decades, which include claims accusing the famous Victorian painter Walter Sickert, a Polish migrant and even the grandson of Queen Victoria. Since 1888, more than 100 suspects have been named, contributing to widespread folklore and ghoulish entertainment surrounding the mystery." 
Zodiac Killer: 
According to the Zodiac Killer Biography by Biography Editors, "Zodiac Killer claimed to have killed 37 people in the San Francisco Bay area during the late 1960; he only has 7 confirmed victims and 2 surviving victims. The self-proclaimed Zodiac Killer was directly linked to at least five murders in Northern California from 1968 and 1969 and may have been responsible for more. He taunted police and made threats through letters sent to area newspapers from 1969 to 1974, before abruptly ceasing communication. Despite intensive investigations, no one was ever arrested for the crimes and the case remains open."
The Zodiac Killer is known for his ciphers and his letters. The article Zodiac Killer Biography says, "On August 1, 1969, the San Francisco Examiner, San Francisco Chronicle and Vallejo Times-Herald each received an identical handwritten letter in an envelope without a return address. Beginning, 'Dear Editor: I am the killer of the 2 teenagers last Christmas at Lake Herman,' the letters contained details from the Zodiac Killer's murders that only the killer could have known."
The Zodiac Killer Biography says, "Each letter closed with a symbol consisting of a circle with a cross through it, in what would come to be known as the Zodiac Killer's symbol. The letters were also each accompanied by one part of a three-part cipher that he claimed contained his identity. While Bay Area police departments, with the support of the FBI, worked feverishly to track down the killer, another letter soon arrived at the San Francisco Examiner. Beginning, 'Dear Editor: This is the Zodiac speaking,' it also described the murders in detail and taunted police for not having been able to crack his code or catch him." 
According to the Zodiac Article, "The Zodiac Killer continued his taunting correspondence with Bay Area papers, in which he included more ciphers, claimed to have committed several more murders, and mocked the police for their inability to catch him. In 1974 the letters stopped, although the investigation has not."
David Berkowitz (Son of Sam): 
According to David Berkowitz (Son of Sam) Biography by Biography Editors, "David Berkowitz, known as Son of Sam, murdered six people in New York City from 1976 to 1977, claiming he received orders from a demon-possessed dog." It also says, "David Berkowitz is an American serial killer who murdered six people in New York City in 1976–77, plunging the city into a panic and unleashing one of the largest manhunts in New York history. "Most commonly know as Son of Sam, Berkowitz was arrested on August 10, 1977, 11 days after his last murder, and was sentenced to six consecutive 25-years-to-life term." 
According to the "David Berkowitz (Son of Sam)" article, "On July 29, 1976, Berkowitz began his killing rampage, starting with two teenage girls, Jody Valenti and Donna Lauria, in the Bronx. The two were sitting in Valenti's car in front of Lauria's home when Berkowitz shot at them, killing Lauria and injuring Valenti. A few months later, Berkowitz was at it again. Spotting a couple in yet another parked car, he fired at them, resulting in a massive injury to the man's skull. That November, Berkowitz also shot at two teen girls walking home together and left one paraplegic. Police around this time had yet to put these shooting incidents together to realize they were related. But all that changed in January 1977 when Berkowitz attacked another couple in a parked car. Approaching Christine Freund and her fiancé, Berkowitz shot twice, striking Freund's head, which later proved to be fatal. Because Berkowitz used the same .44 caliber gun in all of his shootings, the police were on his trail, initially referring to him as the ".44-caliber killer," which later evolved to the 'Son of Sam' moniker."
During an interview where detectives tried to understand why "Son of Sam" killed people David Berkowitz said "I just felt I had no mind. I just felt something else was controlling, controlling me…",  "I wouldn't say I had a plan. I just felt driven. There was just so much in me that was driving me to destroy myself at the time."
In Criminal Minds, Season 11: Devil's Backbone Dr. Tara Lewis said, "Look, of all the serial killer types, the ones I find most dangerous are the hyper-intelligent ones that get off more on the mind games than the killing. They're like vampires, ready to suck your soul dry and file your information away for a rainy day."