Selena Gomez Speaks Out About Dramatic Kidney Transplant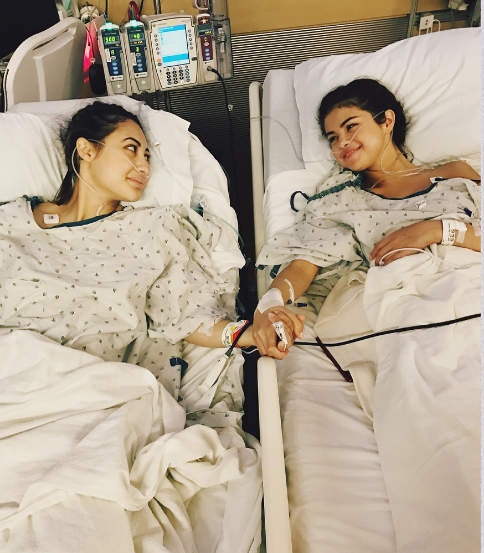 Hannah Mitchell
November 1, 2017
Singer Selena Gomez is recovering after receiving a kidney transplant from best friend, actress Francia Raísa.
Over the summer Gomez became extremely ill as a result of a complication from lupus, the autoimmune disease that had attacked her kidneys.
"I had arthritis. My kidneys were shutting down. My mentality was just to keep going," she told TODAY's Savannah Guthrie in an exclusive NBC News interview.
She was weeks before dialysis when Gomez shared the news with roommate and best friend, Francia Raísa.
"One day she came home, and she was emotional. I hadn't asked anything. I knew that she hadn't been feeling well," says Raísa.
Gomez confessed that she needed a transplant, and it was then that Raísa offered to help.
"And it just vomited out of me. I was like, 'Of course I'll get tested.'"
A process that normally takes months, was completed within a day.  Francia Raísa got her blood and urine tested and underwent a full physical and psychological evaluation immediately.
Selena Gomez says she couldn't believe that her friend volunteered and was in fact a match.
"She lived with me in this interesting time where my kidneys were just done. That was it and I didn't want to ask a single person in my life," she said. "The thought of asking somebody to do that was really difficult for me. And she volunteered and did it… The fact that she was a match, I mean, that's unbelievable." Says the singer.
After some complications and a lot of recovery time, Gomez and Raísa are in recovery.
"I just hope that this inspires people to feel good. To know that there is really good people in the world," Gomez said.