The Covid Scare that Shook the UK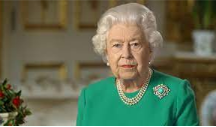 Queen Elizabeth II of the United Kingdom started experiencing cold-like symptoms in late February. This started just as they had decided to lift some of the COVID-19 restrictions. 
When Queen Elizabeth got tested for COVID-19, it came back positive. At 95 years old, celebrating her 70th anniversary on the throne, The New York Times reveals: she became "one of the world's most prominent figures to battle the virus and deeply rattling the country she has led for seven decades,".
This was awful timing for this case in the United Kingdom. The New York Times states, "Cases have decreased by 52 percent from the average two weeks ago, and deaths in that time have decreased by 40 percent."
Because of the decline in cases and deaths, CNBC says, "The news of the queen's illness came as Prime Minister Boris Johnson was poised to relax the remainder of coronavirus restrictions in England, including a requirement to isolate for five days after receiving a positive test." 
As the pandemic started clearing up in the UK, their fearless leader fell to this virus. Although Queen Elizabeth could not fulfill all of her duties while she was sick, she continued conducting light duties around the castle, CNBC says. She continued to receive treatments for the virus to make sure she stayed as healthy as possible. 
It is great for the people of the UK to see the queen out of quarantine. However, there has been bad news for them. As Simon Perry reveals, Queen Elizabeth will not be returning to live in Buckingham Palace. Now that she moved to Windsor Castle during her recovery from COVID-19, she will not be moving back. This was a big upset for many of her people, as Buckingham palace is "the central base of their monarchy." 
Queen Elizabeth fought COVID-19 for 9 days, she returned to her work, able to fulfill small tasks around her new permanent home at Windsor Castle. According to Vanity Fair, she recovers from her sick days by spending a lot of time outside with her family. She has enjoyed many playful visits from her grandchildren and Prince William, in the backyard at Windsor Castle.