Charli XCX And The Quarantine Album We All Needed
British POP futurist Charli XCX released her bubblegum glitch quarantine opus on May 15th. 
Over 5 weeks the popstar worked tirelessly to create an anthemic album for herself and fans whom she calls The Angels, "I haven't really caught up with my feelings yet because it just happened so fast," XCX tells apple music in an interview on the release day of the LP. A surprising notion from the singer as with singles such as "Forever" and "Claws", Charli XCX seems to have opened up about her feelings and emotions more than ever before during the creative process for, "How I'm Feeling Now."She elaborates on this further into the interview stating, "I've never opened up to this extent. There's usually a period where you sit with an album and live with it a bit. Not here."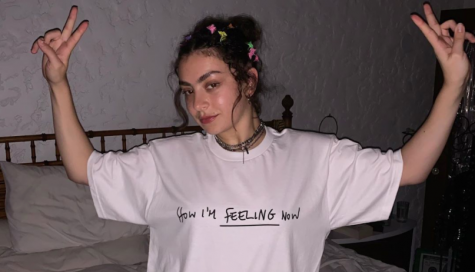 The fast-tracked lockdown album is one electric pop banger after the next. Deeply felt in deep cuts such as "7 years" a headbanging musical portrait of the relationship she believes would have been lost had XCX not been forced to move into the same home as her long time boyfriend. "This song is just about our journey as a couple, and the turbulence we've incurred  along the way. It's also about how I feel so peaceful to be in this space with him now. Quarantine has been the first time that I've tried to remain still, physically, and mentally."
Perhaps on the opposite side of the quarantine experience is one of the closing tracks "anthems", and immediately relatable fast-paced hook of refreshing and empowering pop. with lyrics such as "wake up late, eat some cereal- try my best to be physical- lose myself in a t.v show- staring out to oblivion", she describes the day to day of isolation so poignantly. "I had a moment one night during lockdown where I was like, 'I just want to go out; I mean, it feels so stupid and dumb to say, and it's obviously not a priority in the world, but sometimes I just feel like I want to go out, blow off steam,…do a lot of bad things, and wake up feeling terrible", Charli states when describing the track.
Overall, "How I'm Feeling Now", was a great pop-ridden moment of bliss in such a chaotic time of humanity's life. It has already received heaps of acclaim and will definitely continue on being an addictively sweet and enjoyable listen.