The Final Stretch
A look at the Championship 4 contenders
The 2022 Nascar season rounds to a close this upcoming weekend, as the drivers embark on a final race at Phoenix Raceway. As they do, four of them remain in contention to take home the Cup Series Championship. In anticipation for the event, let's take a deeper dive into these last four drivers, what they have done, and what they will need to do, at Phoenix Speedway.
Joey Logano
Driver of the number 22 Team Penske Ford, Logano makes yet another appearance in the Championship 4. The 2018 Series champion has had a strong year, noching 3 wins and 10 top 5s. He has also had the most time to think about this Championship race, as his win in Vegas a few weeks ago locked him in. This season has seen him win at Darlington and Charlotte alongside Vegas, showing his talent behind the wheel and skill set. Logano has not stayed out of controversy, though. 
The Connecticut Native gained fame, or infame depending on who you ask, in Nascar in 2015. Back when he drove for Joe Gibbs Racing, he tangled with veteran Matt Kenseth, as the two feuded on track. His aggressive nature has caused a split decision among the fan base, again shown in his 2018 year. Now a Team Penske driver, he took out Martin Treux Jr. for the win in Martinsville. MTJ was not happy with this move, famously quoted saying, "He may have won the battle but he ain't winning the damn war." Unfortunately for MTJ, Logano did indeed win the damn war. The 'Best Thing Since Sliced Bread' used that win to propel him into the championship, which he won. 
Today, Logano, who began his career as the youngest driver in the field, has become a veteran presence in the field, and the oldest in the final 4. He has performed the best at Team Penske, as he attempts to bring Roger Penske his 3rd championship as an owner. He ran a solid 8th place in the Phoenix race earlier this year, but is more than capable of winning the race if and when it's necessary for him too.  
2. Christopher Bell
Driver of the Joe Gibbs Racing number 20 Toyota, Bell has had the least Cup series experience within the field of 4. Only driving in Nascar's premier league for 3 seasons, he only possessed 1 win coming into the season. That 1 being the Daytona Road Course in 2021. This year has been his breakout year, as he has 3 wins on the season. What's more impressive, though, is that he seems to have unlocked a clutch gene. 
Entering the postseason, Bell had a singular win, which at New Hampshire Motor Speedway, a surprise win in itself. As the postseason progressed, he had average finishes, which was not enough for him to advance further, or many thought. He entered the second round finale, which took place at the Charlotte Road Course, in a must win situation. Out of nowhere, due to a few chaotic restarts at the end of the race, Bell charged to the front and won the race. Clutch, but it was most likely a one-off occurrence. The young driver could never pull it off again, and especially not at a paperclip such as that of Martinsville. Well, just like deja vu, Bell once again entered the cut off race in a must win scenario. And after chasing down Chase Briscoe in the 14, he took the lead and never gave it back, winning the race, and once again locking himself into the next round, this time the Championship 4. 
Bell's success at Phoenix has been subpar, as he finished 20th and 2 laps down in the spring race, yet it's clear that he has what it takes to win when it matters most. As the only Gibbs car in the final 4, he has surprised many in Nascar, he also has Adam Stevens on his team as crew chief. Stevens has championship experience, as he won the cup with Kyle Busch and the 18 team back in 2015 and 2019. In the end, it'll all come down to if he can surprise the Nascar fan base one more time in race number 36.
3. Ross Chastain
Driver of the Trackhouse Racing number 1 Chevy. Yes, you read that correctly. The upstart Trackhouse Racing, in only its 2nd year and and 1st year with 2 full time drivers, will be represented in the final 4. The Watermelon Farmer, only a few years removed from running back of the field with Spire Motorsports, will be a threat to win the championship. Not only has Chastain locked his first ever championship berth, but he also notched his first Cup SView Storyeries win early this year at Circuit of the Americas. He has had an outstanding year, with Talladega race 1 joining COTA in his win count. His aggressive nature has gotten him into trouble at times, as he will put everything on the line to win a race or advance. 
This showed up at the cut off race on Sunday at Martinsville. Denny Hamlin, driver of the 11 car and a driver who has tangled with Chastain plenty of times throughout the season, held the cut off playoff spot. Chastain looked to have his season ended, as Hamlin had to either lose 4 spots or Chastain had to gain 4 with a car that didn't seem to listen to him. Then, on the final corner of the last lap, Chastain did the unprecedented. He held the car full throttle through the corner, wallriding his way around a plethora of cars. It was a 'Hail Melon,' and it worked. As he took the Martinsville track record for fastest lap, his video game movie propelled him past Hamlin. He had moved from 11th place to 4th in a singular, crazy move. 
A strong 2nd place finish at Phoenix in the Spring gives Chastain the theoretical advantage. His aggressive nature should be able to shine at Phoenix and the Playoff format of Nascar, but we wait and see what Trackhouse Racing is able to bring to their first championship race.   
4. Chase Elliott
Driver of the Hendrick Motorsports number 9 Chevy will be making his 3rd straight Championship 4 appearance. The only other previous series champion, as he took home the trophy in 2020, he has gained momentum in recent years. With 5 wins to his name, the same amount he had in his 2020 run, his most recent, a win at Talladega, helped propel him to the round of 8. He was also the regular season champion in points, which gave him a large cushion to push him into this Championship round. 
There is reason for concern for the Dawsonville native, though, as he was unable to finish inside the top 10 in the last 3 races entering Phoenix. His last race at the speedway resulted in a 11th place finish, but he possessed a fast car the entire day. 
The Hendrick frontrunner has enjoyed a good amount of success throughout the last 3 years, and his perennial threat to win has most rooting for him. His team is a tight knit one, and Nascar's Most Popular Driver will do everything he can to bring Nascar's fan base a loud celebration. 
With that, the stage is set. 4 drivers, 4 teams, 4 owners, 1 cup. Sunday, November 6, 2022 at 3:00 on NBC. After 35 races and 19 winners, a year of hard work will all come down to this one Sunday race. The highest finisher, of the 4 championship contenders, in the race will be crowned the 2022 Cup Series Champion.
Leave a Comment
About the Writer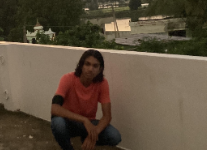 Aasrith Veerapaneni, Staff Writer
Aasrith Veerapaneni is a Junior at South Windsor High School, in his first year with the Bobcat Prowl.  An avid sports watcher, you can and will catch him watching everything from the NFL to F1.  A former football player and runner, he is also a current Rec basketball player and Show Choir member, and his competitive nature carries into his writing.  Whether it's the championship game or simply week one, he will keep you informed with the stats and facts.