2022 NBA Playoffs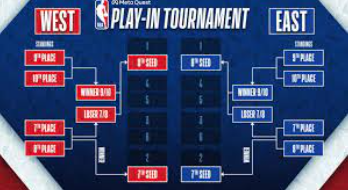 The 2022 NBA playoffs, starting up in June on their normal schedule for the first time since the pandemic, have come down to the final games this week. These games are ranked as the 3rd most watched sports events in the United States and this year the teams in the finals are the Boston Celtics and the Golden State Warriors. 
This tournament starts with the top sixteen teams, taking the best eight teams from the East conference and the eight best teams from the West conference. After ranking all of the teams by their win-loss record, two teams from each conference are eliminated and the six remaining advance to the playoffs.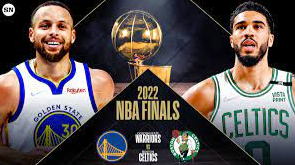 The playoffs use a best-of-seven format, and for each matchup, the teams play each other up to seven times. According to Blog Betway, in those games, whoever gets to four wins first advances to the next round.
Being one of the most watched tournaments, many viewers display their opinions on social media as the games go on. Based on the posts, it seems that this year has been one of the worst playoff years, as @mollyhannahm on Twitter states, "The 2022 NBA playoffs, where each team fights to embarrass themselves more than their predecessor."
There have been many injuries preventing these teams from being their best, which allows another team's defense to look stronger. This playoff season has proved that a strong defense can win games. 
As of now, the final game of the series is planned for Sunday, June 19th. The last 2 teams – The Boston Celtics, the East's No. 2 seed, and the Golden State Warriors, the West's No. 3 seed – are currently tied, each with one win after game 2 of the finals series. Will it come down to the final game or will one of these teams reach 4 wins first? Tune in Wednesday June 8th for game 3.