Ryan Newman Crashes at Daytona 500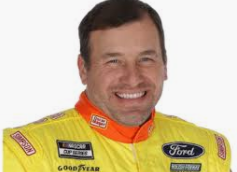 On Sunday, the Daytona 500 took place in Daytona International Speedway in Florida and had a lot of controversy with Ryan Newman and the postponing of the race. Newman, a NASCAR driver, was one of forty drivers to race in the 2020 Daytona 500 race. 
The race had to be postponed due to rain Sunday night drivers did about 20 laps when it was just raining nonstop continuously and the conditions were too dangerous to continue so they waited until Monday to resume the Daytona 500. The 500-mile race requires 200 laps to complete but this race went into overtime with a total of 209 laps. 
The winner of the race was Denny Hamlin. Hamlin felt bad talking about his win because of the main event that went down at the Daytona. Newman was on a turn in the final lap of the race and his car seemingly was in flames and his car was flipped up and couldn't control it. He was in serious condition and had to get stretchered off. The broadcast was blacked out so nobody could see what was going on. Newman was transported to a nearby Halifax Medical Center. They said he was in serious condition however his injuries were non-life threatening. He was released from the hospital on Wednesday walking out with his two daughters just after just two days in the hospital which is great news for Newman, his family, and the NASCAR company. Newman had expressed his gratitude towards his family, friends, and family in a statement from Roush Fenway Racing, "Ryan continues to express his appreciation for the outpouring of support from across the country, and he and his family are grateful for the immense level of support that has been provided by the NASCAR community and beyond," The Roush Fenway Racing team is a NASCAR team for some racers and Newman is one of them. 
Newman's accident wasn't the only issue because people on Twitter were expressing their very strong views on the situation by bringing up politics. This all happened after President Trump tweeted his prayers to Newman saying how he hopes he stays safe and gets better. Trump, however, received a ton of tweets mentioning how he brought up Newman being injured but not other people from their accidents or situations. Some people were also responding to those who were bashing Trump that it's not the time to be saying stuff like that in a scary situation like the one Newman had, 
Ryan Newman is happy to be alive and well after that scary accident that caused his car to lose control and catch on fire.