Antonio Brown Accused of Sexual Assault by Former Trainer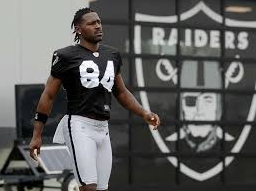 The New England Patriots have a lot of very smart people and big names in their front office. So, when the organization signed former Oakland Raiders wide receiver Antonio Brown to a one-year deal worth $15 million, they knew about the controversy and drama Brown brings with him. Turns out it didn't take long before the 7-time Pro Bowler was under fire. On the night of September 10th, it was reported that Brown's former trainer had accused him of sexual assault and is taking it to court.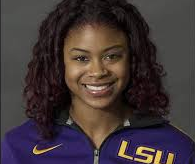 Britney Taylor, 28, claims that the two accounts of sexual assault came in 2017 and the rape came in 2018. They had developed a relationship while the two were at Central Michigan University – Brown as a wide receiver and Taylor as a gymnast – and the pair became close. Brown eventually asked Taylor, now a graduate of LSU, to be his personal athletic trainer in 2017. Soon after, the first of two sexual assaults occurred. A month later, the second one happened in Brown's home. They eventually parted ways but Brown texted her in 2018 to talk and try and fix things. They talked in Brown's home and, according to Taylor, when she tried to leave, Brown assaulted her. Brown denies all accusations made against him and is willing to defend himself in court alongside his attorney.
This comes mere days after controversy in the NFL surrounding the 4-time First Team All-Pro wide receiver. He had been traded from the Pittsburgh Steelers to the Oakland Raiders for a pair of mid-round draft picks on March 10th when he declared he was fed up with the organization that drafted him in 2010. After a series of mishaps and strange events, including getting frostbite on the bottoms of both feet, holding out of practice after the NFL banned the helmet he uses for safety reasons, and being fined by the Raiders after instigating an altercation with Raiders GM Mike Maycock, he asked to be released and got his wish on September 7th. He officially became a free agent later that day at 4:01 EST and the Patriots scooped him up an hour later and added him to a monstrous receiving core that includes Julian Edelman and Josh Gordon.
The NFL and the NFLPA have already begun an investigation on these events and its only a matter of time before the new chapter of the Antonio Brown saga is written.