2019 Gymnastics Team from the Eyes of the Captains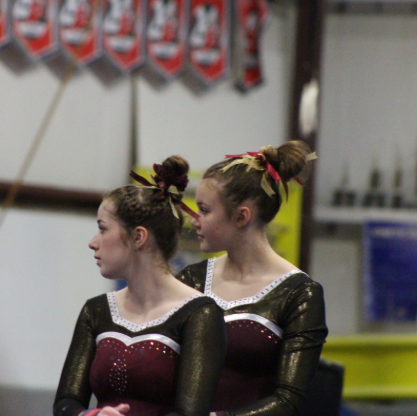 Hang on for a minute...we're trying to find some more stories you might like.
The small but close-knit gymnastics team at SWHS is starting to prepare for their fast approaching competition season. With their first meet on January 12th, the girls are excited to get started very soon. Since the team came close to being conference champions both last year and the year before, they're unsure if they will be able to be more successful this year. Captain and team member since freshman year, Dalena Tran, explains that she thinks they will be just as competitive because they gained 4 new gymnasts. After graduating two seniors from the team, Patricia Gerich and Serika Govani, the team looks very different this year. Captain Erin Dunn believes that the focus will be on "building people's skills and confidence so that in the future our team can have a shot at doing well in states."
Aside from competitiveness, the captains expressed their love for the culture that the team creates. "I really like being able to compete for a team where everyone's working together to be the best we can be and get to states," Dunn states. The support and friendships developed are something that Tran appreciates. "I love how chill and fun all the girls and the coach make it!" she explains. "It's amazing to have a team who's always there to cheer you on and to make new relationships." Despite being one of the smallest teams at SWHS, friendships and bonds are still as strong as on any other team.
Though the team is excited for the season to start, they feel that many people don't know it exists. They practice daily at Wininger's Gymnastics in Manchester because there isn't a facility for them to train in at the high school. Like most sports teams, they have meets in which they compete against other teams roughly once or twice a week. These competitions can include anywhere from two to three teams. In order to make the meet run smoothly, two events occur simultaneously. All athletes compete in floor, vault, beam, and bars.
Through an Instagram page run by both captains, Dunn and Tran, students can see some of what the team does on a daily basis. There are videos of each athlete as well as reminders, including a copy of their competition schedule. The team is looking forward to their first meet of the season, which will take place at home, Wininger's, on January 12th at 6:15.