Time is Ticking: Find Out The Last-Minute Gift Ideas From Yours Truly
Christmas is quite literally at our front doors, with not much time to gather gifts for all it can be difficult getting around to doing it. Here are different gift ideas that would not only come on time but make you seem like you know what you're doing (Also if you want these for yourself I respect that).
Carhartt Beanies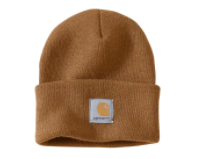 With an overall 5 star rating, these beanies became a widespread hit in the accessory game for the younger generations over the past few years. Coming in 20 colors in the modern-day, the hat originally was released in 1987 with more than half that many colors. The hat is perfect for the upcoming winter weather, giving you comfort and warmth all in the same piece. Starting at $16.99 on the Carhartt website this is the perfect gift for honestly anyone who goes outdoors in the winter season.
Converse Chuck 70
Taylor Swift's song Style is dedicated to Converse specifically I swear. Speaking of how they "never go out of style", the shoe comes in several different varieties and colors so there is no way there isn't a pair for everyone. Judging by how long Converse has been around and liked by previous generations, you can expect to have high-quality pieces. Starting at $85, this versatile shoe goes with any and all outfits and will fit mostly all feet.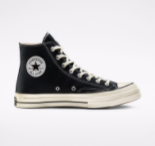 The Comfy 
This sweatshirt-like blanket was actually one of those items I avoided just because they looked stupid and something you would get off an infomercial. Well let me tell you, it is something you would get off an infomercial, but it's 100% worth it because of the quality. From the obvious title, The Comfy offers buyers 11 color options and that's just the original Comfy. Imagine you're watching some Netflix and you're tired of reaching for the remote to change preferences. Look no further, The Comfy offers a large pouch in the front that can store literally anything from that remote to a Hydro Flask water bottle (If you know how big a Hydro Flask is, then you understand). The website has countless other sweatshirt blankets and basic designs like a Christmas red and black flannel. The original Comfy, adult size, goes for $44.99 with a 5-star rating from over 1400+ reviews.
CVS run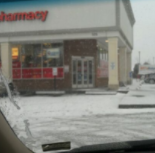 The old Consumer Value Store (or CVS) offers many things to choose from. From prescription drugs to arts and crafts, it's a perfect place for REALLY last-minute gifts or just solutions to your sickness. If you still have the effort to put in the effort itself, I would recommend a small basket made up of chocolates, toiletries, and maybe even transportable skincare products that come in those tiny tubes. Gift cards are the holy grail and top of the line when it comes to last-minute gifts. If you feel as though gift cards are very repetitive and not thoughtful, try getting one that's a little more unique such as one to a specified store. 
The Seven Husbands of Evelyn Hugo
Now let me tell you… I don't like reading all that much but this book really changed my perspective on reading. The book takes place in old Hollywood within the life of an aspiring actress Evelyn Hugo. Husband after husband, Hugo made her way to the top by marrying producers and actors in the business in order to satisfy her own goal. Soon the tables turn when Hugo meets fellow A-list actress Celia St. James and falls head over heels for her compelling charisma. This Hollywood, spell-binding, rebellious LGBTQ+ love story is nothing short of perfection. I praise the author, Taylor Jenkins Reid for her work. P.S it's $22.49 on Amazon, but with an applied coupon it drops to $17.49.
Squishmallows
Squishmallows have taken over the younger generations in these past few years. Coming in several different types, sizes, and colors, the website offers several different types of plushies for everyone. I personally have my own and I totally recommend it; the fabric on them is truly soft and sort of a strange soft because it's not as soft as I was used to, it was like touching a marshmallow (get it). The price range is dependent on the size and type you get, a keychain can start at $2.99 and the largest jumbo one goes up to $59.99.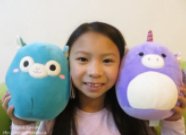 Special Mention: Love and Kindness
In a time filled with commercialized products and materialistic expectations, we as humans often forget to understand the littlest offerings, opportunities, and greetings available to us on a daily basis. Delivering free greetings to friends, family and better yet strangers won't break your wallet, will make you feel good, and may push for a pay it forward act in your small community.
This wide range of gift options is random yet comforting whether that be literal comfort or the feeling it gives when it's with you. With these being my own completely not correlated preferences, I don't expect anyone to agree with the order in which this list is presented or agree with this list at all.