Featured Athlete: Katherine Dunn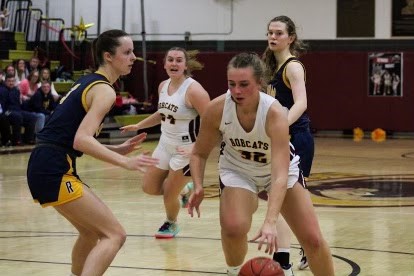 Prowl: How would you describe your playing style, and what are your greatest strengths on the court?
Dunn: "On the court, I was seen as a big man or a post player. My playing style was pretty much, using my strength and body, moving other people out of the paint, making myself an objective target for the 212 gameplay for the easy point."
Prowl: What do you think sets basketball apart from other sports?
Dunn: "South Windsor High School's basketball team. Personally, we are known for being the most close-knit group at the high school. We created a bond of people, and we generally all liked each other, which was rare in a South Windsor program. We all respected and wanted the best for each other, and we're friends on and off the court.  I think this is one reason why the 2023 year was one of our biggest tryout years for newcomers because they heard how close and supportive our team was."
Prowl: How do you balance academics and athletics during the basketball season?
Dunn: "Balancing academics with basketball is, I think, one of the most difficult things you have to learn in high school because, at the end of the day, academics are more important, but basketball, at the end of your long school day, is your serotonin, and to try to skip basketball to do work is difficult, so you need to find the perfect comedian that works for you and work on your time management skills."
Prowl: What do you think is the most important quality for a successful basketball team?
Dunn: "I think the most important quality for a successful basketball team is chemistry. You physically cannot connect passes, move the ball up the court or even have a good practice without team chemistry, and that was shown a lot through this year's team."
Prowl: How do you contribute to the team as a player?
Dunn: "On the team, I contribute as a player because I'm kind of the glue between everyone on our team. We have a lot of strong personalities with butting heads, and I keep everything clear and concise and solve conflicts, as well as bringing the hard work that I want for success."
Prowl: Why do you enjoy playing basketball, and what motivates you to continue playing at a high level?
Dunn: "It is really hard to keep motivation for a sport that you play every single day for a long time when you don't always have the best season, but the one thing I enjoy about it is all our success. Mostly dictated towards the work you put in and who you're surrounded with, so when you're surrounded with this great team of people, that all want the best for you, it makes you wanna try even harder and make them proud."
Prowl: What influenced you for your passion for basketball and your desire to grow in the sport? 
Dunn: "I started playing basketball very late. I switched from a previous sport, putting me behind in the early run of things, but growing closer with the girls and playing and seeing how good they were, I had a lot of room for growth, and as I continue to play they told me how they saw me grow as a player, and hearing this and going to games and hearing the cheering, it just makes you want to continue and do your best. The different gameplay you get in a high school game just fuels the motivation even more, striving for that top spot on that varsity level."
Prowl: Can you talk about a time when you faced a challenge as a basketball player and how you overcame it?
Dunn: "With basketball, comes physical injury and mental exhaustion but you also have eyes on you 24/7 telling you what you're doing right and wrong and this becomes very hard getting critiqued all the time because constantly hearing these negative thoughts can kind of make you dwell on yourself and think you're not good enough and I struggled with this a lot this year due to a coaching staff motivating me in the wrong way, but I knew that I just needed to keep trying and not let anyone know I was feeling this way and if I wanted to see change, I just had to work harder, which is exactly what happened and I gained my spot back."
Prowl: What type of life lessons has basketball taught you? 
Dunn: "In life, basketball has taught me what you put in is what you get out. This means however much effort and time you want to put in, as much outcome you're going to see and get better, so if you want something to happen all you have to do is believe and put in that work and keep trying and be determined that you're not going to let anything stop you from this point. You must strive for it, and you will obtain it. "
Prowl: What is your favorite part of basketball season?
Dunn: "My favorite part of the basketball season of 22-23 was when we had some malfunctions with our mechanics on the bus and ended up getting stuck on the highway for over two hours during a cold freeze in South Windsor; it was under -20°, and we were all bundled up on this little old school bus sitting across all of the seats in the back, playing heads up and doing the most bonding in laughing we had done all year. We then went on to crush a team that thought they could easily beat us, even after all of the struggles we faced beforehand."
Leave a Comment
About the Writer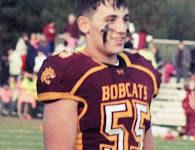 Nathan Tenney, Special Liaison to Athletics
Nathan Tenney is a sophomore at South Windsor High School.  Tenney is eager to join The Bobcat Prowl. He enjoys a variety of sports and is looking forward to sharing his sports knowledge with The Prowl's...