Gas Prices Expected to Drop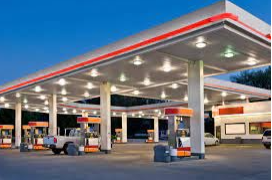 Huge price changes in gas will be coming. Gas Prices over the years have rapidly increased but there is still hope for the price of gas to drop. 
Matt Egan from CNN states, "The US Energy Information Administration said Tuesday the national average for regular gasoline will probably drop to $3.01 a gallon in January. For 2022, gas prices are expected to average $2.88." Although with the prices being so high right now AAA states "U.S. drivers waste $2.1 billion annually on premium gasoline." With that being said AAA recommends, "If you're one of the 16.5 million U.S. drivers who has used premium fuel despite the vehicle manufacturer's recommendation, press that 87 octane button and save yourself some money." AAA's analysis found that there is no benefit to using premium fuel in vehicles designed to run on regular gas or that recommend, but do not require premium gasoline. 
Daniella Genovese states, "The national average price for a gallon of regular gasoline dropped for the fifth consecutive week, providing some relief for drivers amid the busy holiday travel season. People are paying anywhere from $3.50 for a gallon of regular unleaded in South Windsor to $3.99 in New Haven." With the prices for gas dropping there is now  hope at saving money at the pump. 
"The U.S. action, announced Tuesday in coordination with countries such as India, the United Kingdom and China, is aimed at global energy markets and helping lower gasoline prices that have risen more than a dollar per gallon since January. But it could also undermine Biden's climate goals, including a 50% cut in greenhouse gas emissions by 2030," NBC News states. So it is a sigh of relief knowing that prices could drop in the coming months.