Biden Wins In A Competitive Election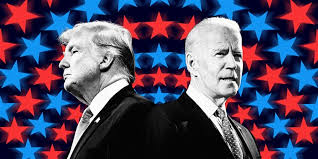 On November 3rd, The 46th president was to be determined. While this was the first year that elections could be taken online, it changed the way that people could vote forever. Joe Biden, on November 7th, ended up winning the election 290 to 214 with 88% reported. Biden, unless there is a recall, will be our next president of the United States.
Even months before the election, we saw the candidates getting ready with rallies, debates, tweets, and more. All candidates shared their opinions on what they believed in to try to persuade the votes of American citizens. Republican Donald Trump attempted to keep his role as president of the United States, as he ran again for office. Trump throughout the election believed he had a strong chance of being re-elected.
Trump's main competitor in the election was democrat Joe Biden. Joe Biden was the Vice president to former president Barack Obama. Biden decided this year to run for office and ended up winning to become the 46th president. There is no day to fully determine when Biden will be officially declared the president but he did win the election.
The two both have been commenting on twitter a lot in the past few days, both on vote results of states. Trump after hearing the results of the election said, "I won this election, by a lot!" After speculations of fake votes, the president has a tough time believing he could've lost the election. 
Trump and twitter have not been going well together as the president has been continuously marked for election fraud. This basically means that his tweets will not show to those who have fraud protection turned on. 
Newly elected president Joe Biden said on twitter, "America, I'm honored that you have chosen me to lead our great country" with a video talking about the future, and how it is "A future for all Americans." Biden since then has not tweeted anything, although, future vice president Kamala Harris, posted a video of her breaking the news to the future president that he won the election. The video was full of smiles and excitement from the two parties.