Mormon Family Murdered by Gang in Mexico
On Monday, November 4th, nine members of a Mormon family were killed near the Sonora-Chihuahua border in Mexico. Those killed in the shooting included four young children, two infants, and their three mothers. Eight children survived. It is still unknown who exactly is responsible for the attack, although it has been theorized that the tragedy is linked to Mexican gangs. Mexican authorities had arrested a suspect in relation to the murders on Tuesday, however by Wednesday it was confirmed that the suspect was not involved.
In the massacre, the three mothers were killed immediately. The children that survived the attack were left to fend for themselves as they awaited rescue. Devin Blake Langford, 13, and McKenzie Langford, 9, left the scene to find help for their siblings. One child who survived hiked several miles to a nearby town, where his other family members lived to inform them of what had happened.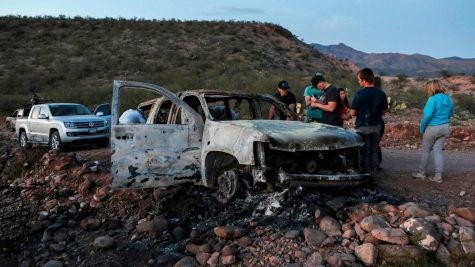 Even more shocking is that this is not the first time that this particular family has had an interaction with local Mexican cartels. One family member stated that, "cartels have taken too many of our family members," and claimed that they had recently been threatened over where they could travel.  
Lenzo Widmar, a cousin of several of the victims, said "There's been a lot of rival cartels fighting up in this area," but also states that their community had not faced any threats recently. 
Last month the Mexican president, President Andrés Manuel López Obrador, faced backlash for a failed attempt to arrest the son of Joaquín "El Chapo" Guzmán, the former Sinaloa Cartel leader. President Trump offered to help Mexico fight the drug cartels, tweeting, "This is the time for Mexico, with the help of the United States, to wage WAR on the drug cartels and wipe them off the face of the earth," 
Hundreds of mourners gathered at a funeral for those killed in the attack on Thursday. Many spoke out about the brutality, calling on Mexicans to resist cartel violence. Police are still investigating to confirm who exactly is responsible for the tragedy.