Free Rodney Reed Movement Reaches New Heights as Death Row Inmate Faces Execution in Less Than Two Weeks
In as little as 12 days, Rodney Reed is set to be executed under Texas law for a crime that he may not have committed. The case that seemed to be all but over, has taken a massive swing after numerous people have come forward and testified, throwing Reed's conviction into serious doubt. With these new developments, Reed's story has gone viral, as multiple celebrities and a petition with over 2 million signatures plead for Texas governor, Greg Abbott, to stop the scheduled execution on November 20th. 
While most of this story is new for most people, all of this started back in 1996, when Reed, 51, was convicted of raping and murdering 20-year-old Stacey Stites. After almost a year of investigating, Reed was found guilty after being linked with Stites when they found his semen inside Stites' dead body. When confronted about the findings at time, Reed says he still regrets his response till this day. 
"It was the worst mistake I ever could have made, " he said. "I denied everything. I did not want to be incriminated, implicated or anything in relation to her death."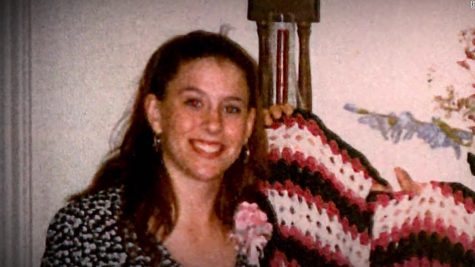 Reed later revealed that he and Stites had a consensual relationship at the time of the murder, and that they had met the day before she died. Prosecutors at the time viewed these statements as false, as Stites already had a fiance, but Reed counters by saying that having an interracial relationship for where he lived was still socially unacceptable.
"I knew she was seeing a cop," he said. "And we're in the South. There's still a lot of racism going on."
Mr. Reed's lawyers have argued previously that the state's forensic investigators made critical errors regarding the timeline of the killing, which some investigators later admitted in affidavits. The lawyers have also pushed for the murder weapon — Ms. Stites' belt — to be tested for DNA evidence, which has yet to happen.
As time runs out for Reed, he is not only maintaining his innocence, he claims that Jimmy Fennell, Stites' then-fiance, is the real killer. Recently, Reed's defense team, organized by the Innocence Project, which seeks to exonerate people who might have been wrongly convicted, has produced multiple statements from several new witnesses that claim Reed is indeed innocent. Many of the new witnesses claim they overheard various threatening and racist statements from Fennell, suggesting he suspected Stites was having an affair with a black man.
Reed's legal team also has a new affidavit from an inmate who claims Fennell confessed to killing Stites while Fennel was imprisoned. Fennel had been serving a 10 year sentence after pleading guilty to charges of kidnapping and improper sexual activity with an individual in custody. The case involved a woman from a domestic disturbance call he responded to when he was an officer with the Georgetown Police, according to The Austin Chronicle.
With all of this new information open to the public, millions of people have come out in support of Reed, pleading for his sentence to be reconsidered.
Multiple celebrities such as Kim Kardashian West, Rihanna, Meek Mill, T.I and Eric Andre have all called for justice, creating a massive movement in support of Reed.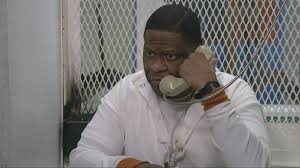 "How can you execute a man when, since his trial, substantial evidence that would exonerate Rodney Reed has come forward and even implicates the other person of interest," Ms. Kardashian West wrote on Twitter.