Found Teen Claims to be the Boy Who Went Missing 7 Years Ago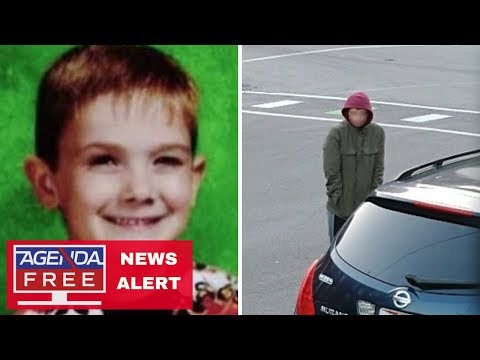 In May of 2016, 6-year-old Timmothy Pitzen was reported missing, after his mother took him out of school 3 days before, and was found dead in a motel room. The cause was an apparent suicide. Notes were left by Timmothy's mother, Amy Fry-Pitzen, that had cryptic messages as well as a note saying that Timmothy was safe with someone else, yet Pitzen was never found, until now. On April 3 in Kentucky, witness Crekasafra Night said she pulled up her car to a teenage boy, whose face was covered with bruises as well as by a hoodie, as he asked her for help. Night asked the boy what was going on, and he replied that he had "been kidnapped and he's been traded through all these people and he just wanted to go home." Pitzen was then questioned by the police, and he told his story.
The 14-year-old told police that he had managed to escape from a Red Roof Inn in Ohio, and run from the two kidnappers that had held him for 7 years, to Kentucky. "Timothy [sic] described the two kidnappers as two male, whites, body-builder type build," the police report states. "One had black curly hair, Mt. Dew shirt and jeans & has a spider web tattoo on his neck. The other was short in stature and had a snake tattoo on his arms." The federal Bureau of Investigation is currently awaiting results for a DNA test, to figure out if the teen is who he says he is, and were hoping to have results by the end of Thursday, April 4.
Timmothy's family is very hopeful for the return of the boy, and are ecstatic that they believe he is back. Alana Anderson, grandmother to Pitzen, told reporters that "We never stopped looking for him. We are thinking about him, and we love him. We will do everything to get him back to a good life." Kara Jacobs, aunt to Pitzen, strongly agreed with Anderson, saying "We've always felt strongly this day would come." Junior, Erica Croxford, weighs in on the discussion saying that she thinks that the teen is Pitzen; "I think it's him because he made a very specific description of his kidnappers and seemed very believable, i'm not sure why anyone would make something like that up." As the DNA test comes through, the case continues, as cops prepare for the Timmothy Pitzen case to still possibly unsolved.