Here's everything you need to know about the special election on February 26th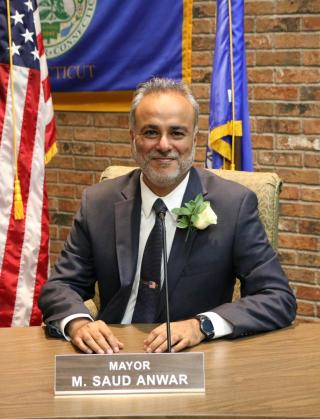 Jessica Polito
February 26, 2019
On January 11th, recently elected Connecticut Governor, Ned Lamont, announced that there will be a special election on February 26th in order to fill 5 vacant General Assembly seats. Rather than resume his spot in the State Senate, Tim Larson of East Hartford is taking Lamont's offer to lead the Office of Higher Education. Like Larson, 2 other state senators and 2 state representatives will not be returning to their positions. As required by law, Lamont set a special election for those 5 districts in order to fill the vacancies.
In Hartford county, South's Windsor's district, there are two candidates running to replace Tim Larson's spot in the Connecticut State Senate. The two candidates are South Windsor's mayor, Democrat Saud Anwar, as well as East Windsor Board of Finance member, Republican Sarah Muska.
On Anwar's facebook campaign page, he explains that he "decided to run for State Senate to give back to the country that has given me and my family so much." More information about his backstory and campaign can be found on his Facebook page at https://www.facebook.com/TeamSaudAnwar/. Muska expressed in her announcement to run that she is "going to Hartford to work honestly, without fear or favor, to do what is right for the people of East Hartford, South Windsor, East Windsor and Ellington." In order to read more about Muska's campaign, you can go to her campaign webpage at https://www.sarahmuska.com/.  
With February 26th fast approaching, many are curious about how to vote in this special election. According to the Registrar of Voters, there will be 5 polling locations where South Windsor citizens can vote. The polling locations will be open from 6am to 8pm, and are as follows:
Pleasant Valley School Gym. 591 Ellington Road  

Eli Terry School Gym, 569 Griffin Road

Philip R Smith Gym will move to the Charles Enes Senior Community Center, 150 Nevers Road

South Windsor High School Auxiliary Gym, 161 Nevers Road

Timothy Edwards Middle School, Stairwell B, 100 Arnold Way
New voters must note that there will not be same day voter registration. The deadline for registration was February 19th. Any further questions about how to vote can be answered on the South Windsor Registrar of Voters webpage at https://www.southwindsor.org/registrar-voters-0.
One SWHS senior, Alana Ceppetelli, recently turned 18 and is registered to vote. She's planning to vote in the special election as her first ever election. Ceppetelli has concerns that not "enough people are aware of the election and why it's happening." She also explained the misconception that many people think the November election is the only way to be involved and "have an influence on the government." Ceppetelli advises that "you have to pay attention to the news and show up for each election because every election is important."