11 dead, 6 injured in Pittsburgh shooting
On the morning of October 27th, The Tree of Life synagogue in Pittsburgh, PA, was plagued with a mass shooting during their Saturday Morning Service. The shooting resulted in 11 dead ranging from ages 54 to 97. There were also 6 wounded, four of them being police officers. The man responsible is in custody, identified as 46-year-old Robert Bowers. This attack has sparked a series of events that occurred after the event.
The shooter had made it rather clear that he had guns and took great pride in showing them off. He has a very active Gab.com account where he shows off his "Glock family". He also goes to his Gab account to blame Jews for helping migrant caravans on the US-Mexico border. The most recent post he made to the site read: "can't sit by and watch my people get slaughtered. Screw your optics, I'm going in" and 5 minutes later, police were notified of the shooting at Tree of Life. While he is accused of the killing, he is also expected to face hate crime charges. His Gab account is filled with anti-Semitic comments and an officer reported that he made similar comments after his arrest.
After the shooting, many people reacted in horror to the deaths in Pittsburgh, Tom Hanks being one of them, He posted a picture of a sign that read 'Love thy neighbor, no exceptions' saying it represented the spirit of Pittsburgh. Others noted the gun violence and how it should be controlled. Former President Barack Obama went to twitter to say that, "we have to stop making it so easy for those who want to harm the innocent to get their hands on a gun." However, the most comments were made to the fact that this was believed to be an anti-Semitic act. Israeli Prime Minister Benyamin Netanyahu said he was "heartbroken and appalled" when he heard the news. President Donald Trump and U.S. Attorney General Jeff Sessions are saying the death penalty may be enforced. "The Department of Justice will file hate crimes and other criminal charges against the defendant, including charges that may lead to the death penalty" says Sessions.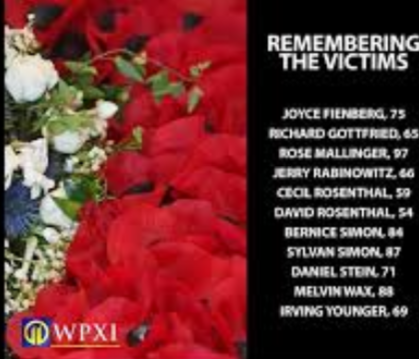 As for local news, people in Connecticut are mourning this event. In a sermon to the kids at Temple Beth Hillel in South Windsor, CT, Rabbi Jeff Glickman discussed this topic briefly. "It is dangerous to live. But we must live and go outside and take chances. We won't be saved from dangerous things by putting guns everywhere." said Glickman. Everyone's hearts around the world are with those who are suffering in Pittsburgh and its cause is something that is certainly controversial and must be handled quickly before something else happens.