Free Bauer
The MLB should reinstate Trevor Bauer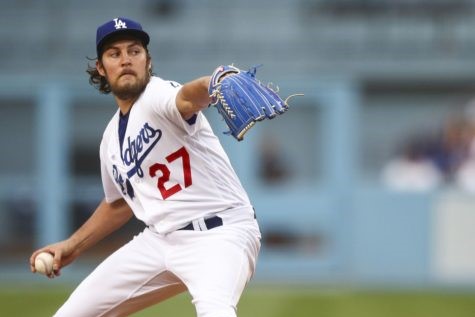 On February 11, 2021, Trevor Bauer was on top of the world. He'd just signed a three year, $102 million contract with the reigning Major League Baseball (Mchampion, Los Angeles Dodgers. Three months earlier, Bauer won the 2020 National League Cy Young Award, which is given to the best pitcher in each league in the MLB. Yet, Bauer hasn't played in a professional game since June 28, 2021. 
Bauer attended Hart High School in Santa Clarita, California, a school with just over 2,100 students. In his high school career, Bauer was lights out on the mound, having a 1.11 ERA, 16 wins to just 1 loss, and totaling 131 strikeouts. After his junior year, Bauer had a choice to make, go into his senior year of high school and risk potential injury or decline in performance and lose his offers from colleges, or forgo his senior year and attend college a year early. Bauer picked the latter, deciding on UCLA as the school he wanted to attend.
Bauer had a very successful career at UCLA and went on to get drafted third overall in the 2011 MLB draft to the Arizona Diamondbacks. Only 2 seasons later, Bauer had become annoyed with the Diamondbacks, and after clashing with his catcher Miguel Montero, Bauer was traded away to the Cleveland Indians (now the Guardians), where he would spend 7 seasons, until he was traded to the Cincinnati Reds in 2019. Bauer had a rough 2019 season but had a massive bounce back season in 2020, where he won the National League Cy Young Award.
After the 2020 season, Bauer was the biggest free agent in baseball. Many teams wanted to land the superstar pitcher, but after a very long decision, he signed with the Los Angeles Dodgers. The contract gave Bauer $102,000,000 over the course of three years. This contract gave Bauer one of the highest annual salaries in MLB history. The 30 year old did not disappoint. He pitched amazingly for the Dodgers and looked like he would be the star the Dodgers wanted. The Dodgers were cruising through their season and Bauer was dominating on the mound. Everything seemed amazing, until June 28, 2021.
On June 28, 2021, Bauer was pitching against the San Francisco Giants. After the game,  Bauer left the stadium unaware that that would be his last game in the MLB to date. 
In the late hours of June 28, reports had started to come out of alleged sexual assault against Trevor Bauer. They stated that during his tenure in Cleveland, he had an abusive on and off relationship with a woman for several years. This news rocked the entire MLB. The MLB commissioner Rob Manfred announced Bauer would be placed on administrative leave, with no return date in sight. Boat loads of people who used to be fans of Bauer started to hate him. His life suddenly had flipped over in one night. 
During the months that followed, Bauer had to deal with the legal allegations in court. After a few months of said legal battles, the woman who accused Bauer of these allegations was denied her request for a restraining order, after a judge ruled the accuser never made Bauer aware of the fact that he was hurting her and with that he was let off with no charges. The charges from the accuser were soon dropped and things seemed to be looking up for Bauer, except for one part. Rob Manfred continued to extend Bauer's administrative leave. 
"I also never 'materially misled' the court, as it was found that this woman did," he said. "While this is not the time or the place to address every single lie or falsehood that this woman or her lawyers made to the court, I do want to be crystal clear about a few things. I never punched this woman in the face" Bauer told CNBC.
View Comments (1)
About the Writer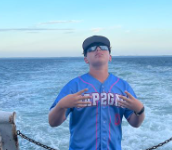 Eli Schwartzman, Social Media Manager
Eli Schwartzman is an energetic and fun loving freshman who loves sports. Schwartzman is very excited to write about sports such as football, baseball, and basketball this year. He will be covering a lot...