Food Waste, Who's Fault is it Really ?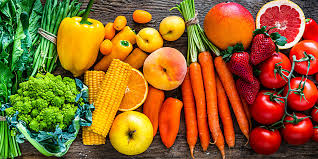 Every year the school, the lunch staff, and the food service complain about how the students waste food at lunchtime. Fruits and vegetables are thrown away every lunch wave untouched by the students, but when you think about it, is it the students' fault? Is it their responsibility to eat fruits and vegetables every lunch? Or, is it the cafeteria forcing students to take fruits and vegetables that they know they're not going to eat? Is Cartwheel, the school's food service, supplying the cafeteria with  fruits and vegetables that students don't find enjoyable? 
"It starts with them," said freshman Amanda Marques about the cafeteria and the food waste. "I'm not gonna go grab an apple after I just saw somebody pick it up and put it back," she stated. Marques thinks that it would be better if lunches had fruits and veggies incorporated into the meals that kids take, this way the cafeteria would kill two birds with one stone. Kids would technically be taking a fruit or a veggie, and this would reduce the food waste by a ton."There are school sports all year round; there needs to be more nutritious fruits." Marques said "We also need fruits and veggies that aren't wilted."
Freshman students Addison "Addie" Uldrikis and Linnea Bennett, had observed what was going on in the cafeteria and decided to say something about it. " It's kind of a bad move," Uldrikis said. "If the cafeteria keeps spending unnecessary money on bad fruits and vegetables then people will continually keep throwing them away. All we are doing is just wasting the government's money." Bennett thinks that more kids would buy and eat the fruit/veggies if they were more freshly produced. "Kids would eat the fruits and vegetables if they were more locally produced," Bennett said, "not just some pineapples that watered down from a can." 
Even though lunchroom staffer, Justin, has been working with the school's lunch service for only a month, he has seen so much food waste in that short time. "To me it's hurtful, I put a lot of hard work into preparing those foods, so to see them being thrown away without even being touched is hurtful," Justin said. Another lunch staff member that has worked with the SWHS lunch service for three years said it was disheartening to see all the fruits and vegetables being thrown away with students not even touching them, but there is nothing they could do about it, they could not force the students to eat the fruit. "The federal government is the one who provides the fruits and vegetables," they said. "It's our job to distribute those fruits and vegetables among the students."  So far, there is no comment from the federal government or the head of the food department on what they think about the food waste or the reason that they must distribute the fruits and the vegetables. 
In the end, no matter whose fault it is, everyone needs to do better. Students no matter the issue with the vegetable or fruits, students need to at least be taking a fruit or a vegetable that they know they're gonna eat.  There needs to be some compromise with the federal government that distributes the products and the students so that food waste is reduced. As a school and as a community we need to at least try to do better at reducing food waste.
View Comments (1)
About the Writer
Elizabeth Sinclair, Staff Writer
Elizabeth Sinclair is a South Windsor High school Freshman who is energetic, caring, and compassionate. This year is Elizabeth's First year at SWHS. In the past she loved to write interesting articles and essays about topics going on in the real world and life about her fellow students. She is a soccer player, a dancer, and a Girl Scout. While attending TEMS last year, Elizabeth took a creative writing class with her English teacher which got her into the idea of being a reporter or a professional writer.  This year Elizabeth expects to learn about writing technique, and the different ways about writing.