Lisa Marie Presley Dead at 54
The Life of Elvis' Only Child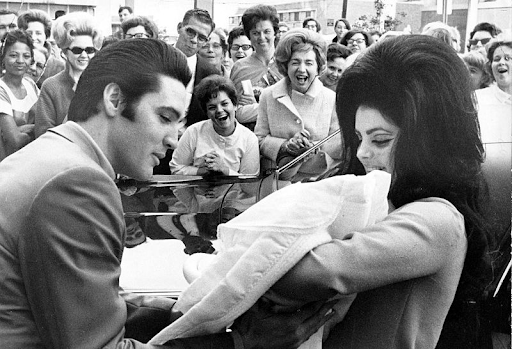 On January 12th, 2023, Lisa Marie Presley passed away while in West Hills Hospital and Medical Center in Los Angeles, California. Lisa Marie Presley was the daughter of Elvis Aaron Presley, the "King of Rock n' Roll".
Paramedics received word and rushed to the 5900 block of Normandy Drive in Calabasas to treat the woman in her 50s that seemed to not be breathing. Lisa Marie was rushed to the hospital and was quickly treated to CPR. There was a "sign of life" and transferred her to a local hospital for immediate care. After hours of trying, it was confirmed that Lisa Marie had died due to a cardiac arrest. 
Born on February 1st, 1968 to Elvis Aaron Presley and Priscilla Ann Presley, Lisa Marie was their only child; her parents divorced in 1973 due to Elvis' chronic drug addiction. Priscilla had gotten custody over Lisa Marie, who was only about 3 or 4 at the time. Shortly after, her father passed away in 1977 due to heart attack at the age of 42. She was just 9 years old when her father passed away.
"It is with a heavy heart that I must share the devastating news that my beautiful daughter Lisa Marie has left us." Priscilla goes on,  "She was the most passionate, strong and loving woman I have ever known. We ask for privacy as we try to deal with this profound loss. Thank you for the love and prayers. At this time there will be no further comment."Stated by her mother, she states to people.com.
Those who were near and dear to Lisa Marie were shocked to hear the news of her passing. Austin Butler, who played Elvis, in the 2022 production, "Elvis", spoke out about Presley's daughter. "She was a person who didn't really have anything to prove and wouldn't open up to everybody, and she just opened up to me, and we got so close, so fast," he tells the people at rollingstone.com.  Tom Hanks, who played Colonel Tom Parker, posts on Instagram, "We are heartbroken over the loss of Lisa Marie Presley. Absolutely broken…" Lisa Marie was adored by all.
Lisa Marie is buried in her birthplace of Memphis, Tennessee. She's laid to rest next to her son, Benjamin Keough (1992-2020) to suicide. In addition to her burial beside her son, she's also buried with Elvis (1935-1977) and her grandparents, Vernon Presley (1916-1979) of a heart attack and Gladys Presley (1912-1958) also of a heart attack. They are all put to rest in the Meditation Garden in Graceland. Ironic how Elvis and both of his parents died of a heart attack. For all the Presley family who have been lost and loved, may they all rest in peace. In the words of the king himself, "Until we meet again, may God bless you as he has blessed me." Elvis lost his daughter once but he finally has her back forever. Eternal grace and forever in our hearts, rest well, Lisa Marie Presley.
Leave a Comment
About the Writer
Samantha Pagliaruli, Staff Writer
Junior, Samantha Pagliaruli, is a strong, aspiring journalist. She likes learning new things that happen in the celebrity and Hollywood world. From movies to TV shows to strange celebrity rumors and gossip,...