Looking Back at the South Windsor-Rockville Rivalry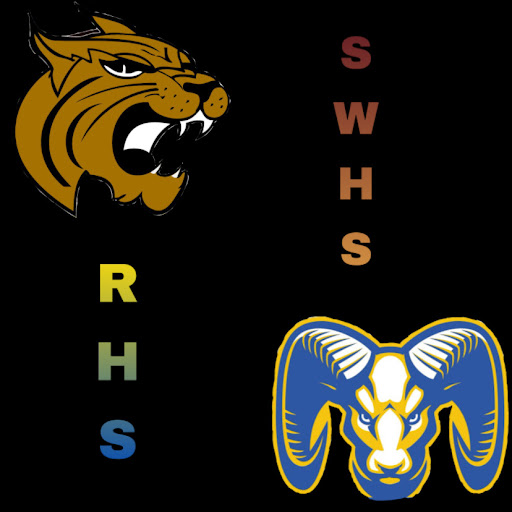 Locals of South Windsor and Rockville may recall the golden years of the Bobcat-Ram rivalry between the two towns, also known as the "old bordertown" rivalry, which has since come to an end in 2016. As we are nearing 2023, this will be the 7th year since the two teams met for one last rivalry football match, but now it is time to reflect on this rivalry. 
When locals were asked what they recall about the rivalry in a Facebook post on South Windsor Message Board, and Vernon Message Board answers vary from: Fights in locker rooms, to RHS students spray painting SWHS, and the most recalled rivalry story of the Rockville Ram. 
One of the most notorious occurrences of the rivalry was one involving the RHS living Ram mascot, where a few SWHS students spray painted the ram the colors of SWHS; maroon and gold. While we cannot confirm or deny this statement, it has been said the Ram died under these circumstances. 
A statement made by a former RHS football player under the post gave some more information about the incident: 
"I graduated RHS 1987 I think the painted the Ram Thanksgiving 84 remember the coach giving us the pregame speech telling us they painted the Ram."
While SWHS students took to spray painting the ram of rockville, in 2012 RHS students took to spray painting SWHS home football field. A former football player from SWHS, who was on the 2012 roster claims in a comment under the Facebook post on the Vernon Message Board: 
"Played SWHS football and in 2012 they spray painted our negative record at our home field before the thanksgiving game. We ended up beating them in Rockville under the lights."
Although there were quite a bit of sticky events between these two teams, there were also some positive outcomes. In the 90s, both schools would use the rivalry as a food drive competition between the two schools. Along with the food drive, the rivalry would bring in a lot of spectators, keeping school funds, and spirits high amongst these two schools. 
The last rivalry meeting between these two schools was back in 2016. The reason behind the ending was because the Rockville Rams athletics was moving to the North Central Conference, while the South Windsor Bobcats would remain in the Central Connecticut Conference. 
The final meeting between these two schools was held at Rockville High, where the two football teams would meet for one last rivalry rumble. With the last rivalry victory on the line, the Bobcats came out on top. Finale score of the game being: 56-29. 
Since the conferences changes of the 2 schools, RHS has an intense rivalry with Ellington High School, while SWHS has a more recent and fierce rivalry with Tolland High School. While these two teams now have different schools to battle it off with, there will never be a rivalry quite like the Bobcats and Rams. 
Leave a Comment