Diwali: The Celebration of Light
If there's any one thing that Indians love, it's celebrating Diwali. A celebration of lights, food, and family fun, this festival is enjoyed by a variety of people. Diwali, also known as the Festival of Lights, is the time for Indian festivities and traditions to shine.
Diwali is a time for celebration and fun. It's a time for light and happiness. Good food and family. Exchanging sweets and gifts. Everyone loves Diwali.
Diwali started out as a Hindu festival but has spread out in the last few centuries to Jainism and Sikhism.
India's biggest holiday has many different reasons for celebration. For those who are not religious, it is simply a time to celebrate light and joy in the world with family and friends, exchanging gifts during this mirthful time.
Different geographical regions of India celebrate for different reasons. In some parts of India, Hindus celebrate the story of King Rama's return to Ayodhya after the 14 year exile in which he defeated the demon Ravana.
In others, it is the day Lord Krishna bested the demon Narakasura. Another reason would be the day that Lord Vishnu banished demon King Bali to oblivion. Whatever the reason, the main point of Diwali is the same for all: celebrating goodness and light.
Diwali's full Sanskrit name is Deepawali, derived from the words dīpa, which means "lamp, lantern, lights, candle, that which glows, shines, illuminates or knowledge" and āvali which means "a row, range, continuous line, series". Together, they form Deepawali, meaning "row or series of lights".
How does one celebrate this "row or series of light"? As is in the name, we place candles in rows or patterns to specifically welcome Goddess Lakshmi. Families spend the first day of Diwali in preparation for festivities, cleaning their homes, setting up flower garlands around the house, shopping for gold and supplies to bring in good fortune.
On the second day, they decorate their homes with the one thing this holiday is about: light. In addition, they design gorgeous patterns of colorful rangoli, worthy of the highest praise from art critiques.
The main day of the festival arrives on this third day; families all gather together for a Lakshmi pooja at the local temple, praying for a prosperous year of wealth and luck. This is also the day where all the hard work is paid off by feasting on a variety of sweets and other nice meals.
The fourth day is considered the first day of the new year, where friends and family visit each other to share gifts and the good luck and spirit for the coming year.
The fifth and final day wraps up all these celebrations and brothers and sisters visit those who live away from home.
Candles aren't the main thing that people light up on this special day. We use diyas. They are made specifically for the purpose of lighting them for Diwali. They are made of clay, and hold oil or melted ghee/butter so that the candle wick can last longer. Companies make a lot of money this time of year by producing colorful and efficient diyas.
The food that is commonly enjoyed during Diwali consist of sugary sweet treats like gulab jamun, soan papdi, ariselu, laddoos, kheer, barfi, and any that are made of sweets. There are also savory treats like murukula, chaat, dahi puri, vadas, puris, mixture, and basically anything that has a good amount of spice.
In India, festivities take place almost five days. Children are off from school for three days and join parades and marches and dances in thrumming crowds of bursting energy. Families light up every corner of their house, cook up every meal they can think of, and share gifts with one another. Temples are at a constant rush hour, people hoping to pray for wealth and luck on such an auspicious day. Kids stand outside lighting fireworks and firecrackers late into the night. Festivities like this occur outside of India as well, albeit on a smaller scale. Temples everywhere are packed and you might spot a fire cracker or two at glowing houses.
So all in all, Diwali is just a time for joy and warmth – a season of beginnings that everyone looks forward to. Although Diwali may be over for this year, the love and light from the celebrations is sure to last for a couple months until the next big holiday.
Leave a Comment
About the Writer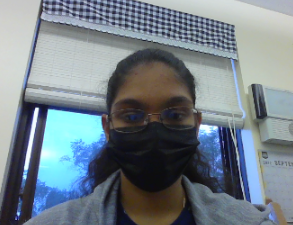 Anjani Anamthoji, Staff Writer
Anjani Anamthoji is an SWHS junior looking forward to writing many articles for The Prowl. She's a bit overambitious, but strives to meet her end goal. She may be reserved, but she isn't afraid to go out...