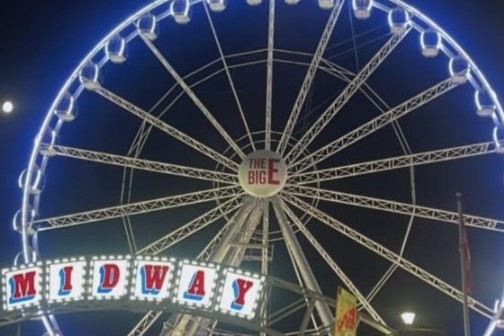 The Big E, also known as the Eastern State Exposition, is an annual event that takes place in West Springfield, Massachusetts. With its rich history, amazing attractions, and exciting entertainment, The Big E has become a beloved tradition for people of all ages. 
One of the highlights of The Big E is its agricultural exhibits. Visitors can explore barns filled with various livestock including cows, pigs, sheep, and horses. They can witness live milking demonstrations, learn about sustainable farming practices, and even interact with farm animals.
Aside from agriculture, The Big E offers a wide range of entertainment options. The fairgrounds are filled with thrilling rides, games, and attractions for both children and adults. From roller coasters to Ferris wheels, you can never be bored at the Big E.
 Visitors can enjoy live music performances, magic shows, and circus acts throughout the day. The fair also hosts various competitions including baking contests, crafts, and competitions. 
I enjoy the scent of all the fried food and I also enjoy the small stores that aren't anywhere else
— Freshman Sofia Pafundi
Not only does the Big E only have agriculture and entertainment, but the Big E celebrates the culture between 6 states: Connecticut, Maine, Massachusetts, New Hampshire, Rhode Island, and Vermont. 
Each state has its own building, showing its unique traditions and most importantly foods. At each kiosk, they show crafts, food, and entertainment. Visitors can come and try amazing kinds of food,  like lobster rolls, BBQ pork, turkey legs, and anything you can imagine fried.
"Personally I love the Big E because of the rides and animals, I enjoyed the views from the Ferris wheel. It's an absolutely magical place for special nights and pretty pictures," freshman Ariana Flores said.
 The Big E is an extraordinary tradition that brings together agriculture, entertainment, and cultural diversity. It offers a unique experience for visitors to enjoy the beauty of New England's traditions, enjoy thrilling rides and entertainment, and support local farmers and artisans. 
Whether you're a fan of agriculture exhibits, thrilling rides, delicious foods, or live entertainment. The Big E has something to offer everyone. It is a must-visit that captures the spirit and essence of New England.