Fans Upset After Frank Ocean's Recent Actions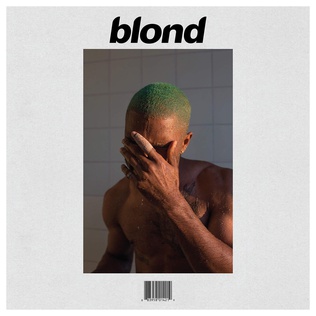 After a controversial performance last Sunday, singer/songwriter Frank Ocean dropped out of Coachella Weekend 2 performance. 
Coachella is an iconic musical festival hosted in the Coachella valley, near Palm Springs in California. Many people see Coachella as the influencer's met gala. Many famous online personalities like Emma Chamberlain, Alix Earle, and Charli D'amelio can be seen at the event. 
After over 6 years without live performances, it was announced the Frank Ocean would be headlining.
His headlining got mixed reviews overall. Some fans were extremely excited to finally see Ocean perform live, others were upset because they couldn't attend the event. Coachella is an extremely expensive event to attend, with most tickets listed over $500. Along with this, many of the guests are celebrities and influencers who are brought to the event by sponsors. If you even find yourself in the Coachella Valley, you will not see many run-of-the-mill average people. 
Thankfully, Frank Ocean's performance was going to be lived streamed to his fans all over the world, so they could experience Ocean's beautiful lyrics performed. Unfortunately, it was announced that the live stream was going to be canceled just hours before the show. 
When it is finally time for Ocean to take the stage, the singer was no where to be found. This angered many fans. They took to TikTok, sharing their frustration with videos stating "When it's an hour past Frank's performance time, people are starting to to leave, and he is nowhere to be found." And explaining how the singer's absence left them "standing in the cold and waiting."
After an hour, Frank Ocean finally shows up. However, many believe that it was not worth the wait, and were disappointed my his performance. Fans claimed that the singer was "low energy" and "seemed to be hiding" throughout the performance.
There are many rumors speculating as to why the performance was as bad as it was. According to reports made by Rolling Stone and TMZ, an elaborate stage production involving an ice rink and figure skaters was planned. At the last minute, Frank Ocean decided he didn't want any of it.
An anonymous festival employee stated that the reason for the delay was "Coachella had to deconstruct the approved stage (that had been planned and signed off on for months in advance) + melt the entire ice rink and then set it up how Frank decided today with no warning. Which is what you ended up seeing, and caused the hour-long delay."
Another statement was let out the by the representative of the singer on the following Wednesday. The statement said that the performance had to be reconstructed due to an injury that occurred on the festival grounds. 
Many fans were confused as to why Ocean would decide to headline a major festival like Coachella after not performing for so long. The singer gave an emotion speech during his performance about his brother, Ryan Breux, who was only 18 when he died in a car crash in 2020. He shared that his brother came to this festival a lot, and oftentimes dragged him along too. 
Ocean was expected to also perform the following Sunday, but pulled out Wednesday, just days before. This upset fans even more, because many fans bought the tickets just to see him perform. "On doctor's advice, Frank Ocean is not able to perform weekend 2 due to two fractures and a sprain in his left leg," the statement read. Fans speculate whether the reason was true, or because of the extreme disappoint that was his last performance. 
SWHS students also seem to hold strong opinions on the recent news. Senior Hope Fournier, an avid Frank Ocean fan, stated that "I think he shouldn't have agreed to do Coachella if he was gonna change the plans last minute and make everyone upset and mad."
Senior Jack Huot shared, "His only performance? It was a catastrophe. First off, he puts on a mediocre performance after six years off the stage. I understand about his brother, but that was six years ago. He signed up to perform and headline Coachella, and doesn't follow through with it, then blames it on his emotion."
Not only have Ocean's recent actions given him a bad reputation, they have also upset his many devoted fans.
Leave a Comment
About the Writer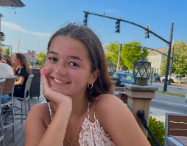 Emily Osit, Editor
Senior Emily Osit is a passionate, humble, and artistic editor for The Bobcat Prowl. Osit enjoys listening to music, reading, and hanging out with her friends. She is looking to expand her horizons, write...