Evergreen Walk Makes A Comeback
For the past few months, many new stores have opened in Evergreen Walk in South Windsor. To be more specific, Shake Shack opened in February and Whole Foods is set to open in the upcoming months. These two stores, and many more to come, may help bring people to Evergreen again.
For the past year, Evergreen has become less popular among the teens and young adults living in South Windsor. Because of the decrease in traffic, business owners may find it harder to keep up with rent in their brick and mortar stores. However, with new stores opening, there is an opportunity to bring in new customers and attract people who are not familiar with this outlet shopping area.
Another positive that might happen with the next phase is new opportunities for jobs among younger teens and adults. New stores will need new staff. This is very beneficial for people in our community who might be looking for a job. 
"
I think that it's good because it will make more people come to shop and there will be more activity
— sophomore Karina Vazquez
Along with this, because spring and summer are nearly here, many students will be out of school with free time on their hands. Students might be looking for a place to go with their friends and family during break, and Evergreen Walk might be the  location they want to check out again.
"
I think it is nice because it brings new people to the area, and we are going to have new places to go
— sophomore, Layle Mcbride
Sophomore Layle Mcbride shared with The Prowl, "I think it is nice because it brings new people to the area and we are going to have new places to go." 
With the recent opening of Shake Shack, many people will be able to get a quick bite to eat after shopping.
"I love Shake Shack. They have a really good tiramisu milkshake; it makes me happy," said sophomore Rhea Hossain. 
Many shoppers can also see that a Nike Store is under construction, and set to be open in the upcoming weeks. Nike.com posted a newsletter that they are looking for the next Part Time Athlete (Sales Associate) for this new store. Students can apply online for the position.
Hopefully, with these new arrivals, Evergreen Walk will be a South Windsor Hot Spot again. Head over after school or during lockout. See you there.
Leave a Comment
About the Writer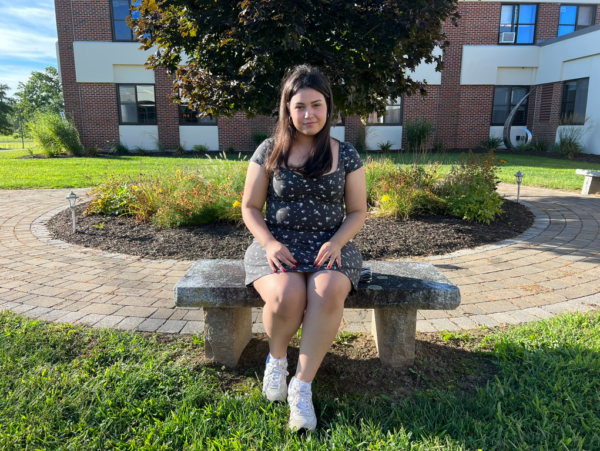 Maria Verly, Wire Services Manager
Maria Verly is the Wire Service manager for The Bobcat Prowl student newspaper. She wants to make the newspaper a place where the students of South Windsor High School can go to for information about the...