MSU Suffers Mass Shooting
Mass shooting took place at Michigan State University on February 13th. Three students, Arielle Anderson, Brian Fraser and Alexandria Verner were killed in the shooting and another 5 were wounded. 
On the evening of February 13th, around 8 pm, alleged gunman, 43 year-old Lansing resident Anthony McRae, set foot into Berkley Hall, shooting several students.
The shooter then went to the MSU Student Union firing at multiple students. There was surveillance footage of McRae around 11:20 pm and calls from citizens about where he may be at 11:35 pm. He was confronted by the police, and he took his life.
Emma Riddle, a survivor of the Oxford High School shooting, now a student at MSU composed the following tweet while the shooter was active, "14 months ago I had to evacuate from Oxford High School when a fifteen year old opened fire and killed four of my classmates and injured seven more. Tonight, I am sitting under my desk at Michigan State University, once again texting everyone 'I love you.' When will this end?" (12.31 am). 
The MSU community is currently continuing to heal from the recent tragedy. Students at MSU talk of how things need to be different, and how school should be a place where people can expand their knowledge without fear of being harmed. 
Survivor Troy Forbush, a junior at MSU, said, "Alongside my family, friends, community, university and state government officials, we will enact change. I have a long journey of recovery ahead of me."
Some people feel as though change is what is needed. Others feel like these situations are unstoppable, inevitable. "It's like growing up with normalized terrorism. I don't think any other generation in this country has experienced this, and they don't get that constant fear and awareness of your surroundings," said Gabriel Ahlborn, student from Oxford and current freshman at MSU. 
Many colleges are offering their support and condolences following the tragic event. University of Virginia President, Jim Ryan posted on social media, "Our hearts go out to our friends and colleagues at Michigan State, especially to those who were injured and to the family and friends of those who were killed. My colleagues and I are reaching out to offer support to our counterparts at Michigan State, and I'd ask that we all keep that community in our thoughts and prayers."
Though these situations are horrific and appalling, many survivors are spreading the message that it can be stopped and it's in everyone's power to do what they can to prevent this in the future. 
Leave a Comment
About the Writer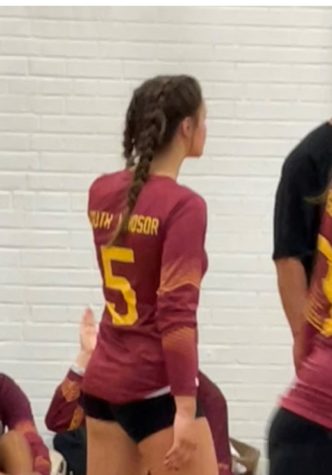 Sydney Main, Staff Writer
Sydney Main is a freshman at SWHS. She enjoys listening to music, reading and hanging out with friends. Main plays volleyball for the school in the fall and club season in the spring. She enjoys writing...