Dzen Christmas Tree Farm Fosters the Holiday Spirit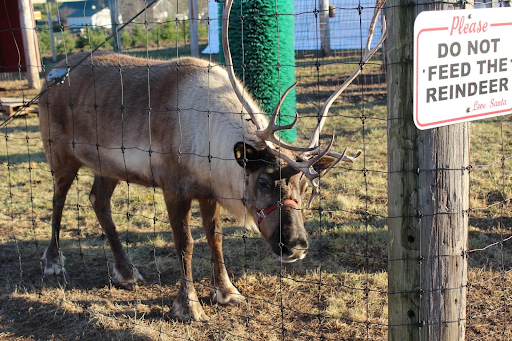 The local Dzen Christmas Tree Farm on Barber Hill Road is not just about growing trees, but growing bonds and memories to last a lifetime. 
Every year, the Dzen family puts together a winter wonderland for our families across town. From a sleigh to trees, and even reindeer, the farm stands out as a family staple for the holiday season. "Another huge goal is to make your family happy," says John Dzen Jr., owner of Dzen's Tree Farm. That goal is met for many in the town of South Windsor. 
A big part of the tree farm is the reindeer attraction, which wasn't just a snap of the fingers to achieve. "We have rented reindeer since 1999," said Dzen Jr. Now, due to a change in legislation, they have been able to own their own reindeer for the past six years. "I went to the capital and wrote my own bill…we had to go and testify, and we were able to change the law." This big accomplishment has made it possible for all of us families across Connecticut to enjoy a unique experience that will last a lifetime. 
The Dzen family farm life isn't all wonderful and bright, there is lots of work they put in behind the scenes to make your family have a gleaming holiday season. "It is very overwhelming, there are a lot of moving parts," explained Dzen Jr. Working day and night, this family makes sure that everyone's holiday experience is one to remember. On the farm, there is something new to the job everyday, and it is more a lifestyle than a job. "When you're a farmer, there is no such thing as your everyday job". New things happen everyday and sometimes can be unexpected. 
All of this hard work always circles back to the end result of cheering up local families and people from all around the state. People come from all over to see the famous Christmas tree farm and leave cherishing every moment spent there. Every year, the Dzen Family Farm tries to make the experience personal. "We really wanted a place for everyone to take Christmas card pictures," referring to an antler arch display with the year '2022' on the top of it in front of the warm and bright gift shop.
The holiday magic isn't limited to the farm, but is spread all around by sleigh. Dzen has a sleigh that is taken out for events around the area to ensure that everyone's holiday season is merry and bright. "We do a lot of Make A Wish…we go out at town parades and different events," informed Dzen. 
The Dzen family's Christmas Tree Farm keeps the holiday spirit alive in everyone, whether it is a Christmas tree sitting in your living room, sitting on Santa's lap, or seeing the magical sleigh drift along in a parade, they do everything they can to make the holidays for everyone one to remember.
Leave a Comment
About the Writer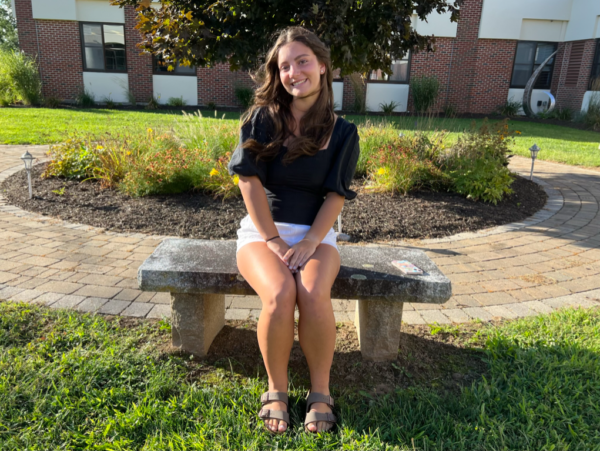 Emma Cherubini, Copy Editor
Emma Cherubini is the Copy Editor of The Bobcat Prowl newspaper at South Windsor High School. She can help Staff Writers around the paper correct, tweak, and perfect their articles as well as overviewing...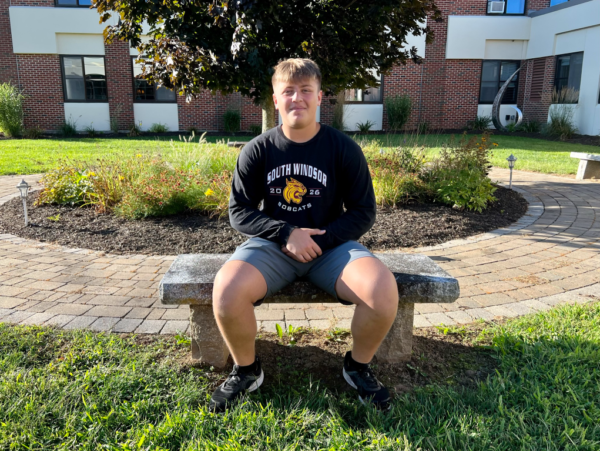 Eli Schwartzman, Web Manager
Sophmore Eli Schwartzman is the web editor for The Bobcat Prowl. Schwartzman enjoys sports photography, and is regularly attending local sporting events with his camera to take pictures. He has a love...