The Secret Life of Security
Have you ever wondered who Bill, Pablo, Bozzi, and Kaufman really are?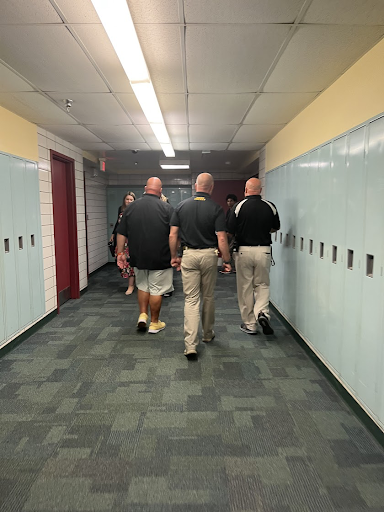 The security guards at South Windsor High School ensure safety for the school. They are loved and admired by both the students and staff in the building. However, while they listen to the students every day, nobody truly knows them.
The most well-known security guard is William "Bill" Oulundsen. He has been working at South Windsor High School for 11 years and is planning on staying for a few more. Oulundsen carries strong relationships with the students, and they love and admire him. Oulundsen was born in Sweden and raised in an adopted family with an adopted brother. He is a very interesting person but what is even more interesting is that he knows martial arts. Before working at South Windsor High School, Bill had another career, as a contractor. After being asked why he started at SWHS, with no hesitation, he replied, "I enjoy being with kids and helping them."
Born in Kansas City, Missouri, Ryan Kauffman has been a long-term security guard at the high school for the past six years. Kaufman is married and has two kids, one boy, and one girl. His past, before SWHS, consisted of working as a supervisor at UPS. Kaufman has also coached South Windsor soccer for 20 years. When asked why he started at SWHS, Kaufman stated, ¨To be able to interact with kids I coach daily.¨ 
Starting in the year 2022, Christopher Bozzi is a new and great addition to the high school. While Bozzi tends to keep to himself, he cares deeply about his job including all the teachers, students, and staff 
"I wanted to work for a school system and especially working with kids." Before coming to SWHS, Bozzi was a Connecticut State Trooper. Bozzi was born in Connecticut and has a beautiful family with a wife and two kids. He plans to be here long-term because he enjoys his job and everyone in the school. 
Born in Hartford, Connecticut, and raised in East Hartford, Pablo Diaz watched the students at SWHS grow up since he previously worked at Timothy Edwards Middle School. Having been in the students' lives since sixth grade, Diaz is also really well-known and popular with everyone.  He taught at Timothy Edwards Middle school and was a correction officer before working at the high school. This is his first year, and so far he loves it. ¨I love the school hours, love having summers off, and love working with young adults,¨ said Diaz.
The security guards do their jobs very well, and the students feel safe with four well-trained officers. They not only do their job, but they go above and beyond and develop relationships with everyone in the building. People in the building might just see them as security guards, and, yes they are, but they are also people with backgrounds, stories, kids, wives, and hearts.
Leave a Comment
About the Writer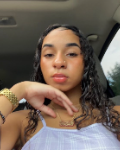 Shamyla Milner, Staff Writer
Shamyla Milner is a senior at South Windsor High School. She is very considerate and loves to talk about bettering society. She is most passionate about topics that are affecting people which falls in the category of news and politics. She is looking forward to further exploring important topics and sharing that information with fellow students at her school.