Will "Speak Now" be the Next Album to be Re-released?
Since Taylor Swift started to re-record, fans have been wondering if she has any specific order to her recording. So far, Swift re-recorded "Fearless" on April 9, 2021 and "Red" on November 12, 2021. After that, Swift took a break and released her new album "Midnight" on October 21, 2022. 
On October 24, 2022 Swift was on the "The Tonight Show" starring Jimmy Fallon, during which, she announced that a new music video would be coming out at midnight that day, and now fans know that was the "Bejeweled" music video. This video has a lot of glitter and Easter eggs, which explains the name.
 The first Easter eggs start with "Enchanted," a song in "Speak Now", played on the violin. Moreover, during this scene, the step mother played by Laura Dern said, "Speak Not," and this could be a reference to Speak Now. And the fans believe this to be another hint because the step mother used wordplay by saying "swifty" which means quick or immediate but also has Swift in the word.
Another hint includes the colors on the buttons of the elevator that are in the order of her album in order of release: 1 "Taylor Swift", 2 "Fearless", 3 "Speak Now", 4 "Red", 5 "1989", 6 "Reputation", 7 "Lover", 8 "Folklore", 9 "Evermore", 10 "Fearless" Taylor Version, 11 "Red" Taylor Version, 12 "Midnight", and what is believed to be 13 "Speak Now" Swift Version.
The final clue focuses on the end, in which Swift had two clips in her hair: one with an S and one with an N which could be for Speak Now, but when she turns it changes to a T and S, keeping fans still guessing.
Leave a Comment
About the Writer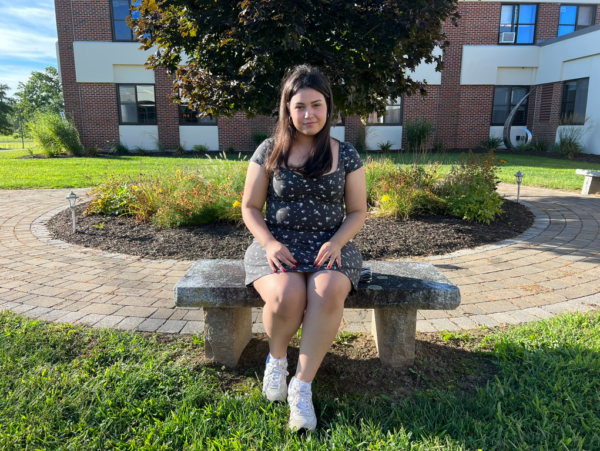 Maria Verly, Wire Services Manager
Maria Verly is the Wire Service manager for The Bobcat Prowl student newspaper. She wants to make the newspaper a place where the students of South Windsor High School can go to for information about the...