Work vs. School Work
How SWHS students balance a part-time job and their education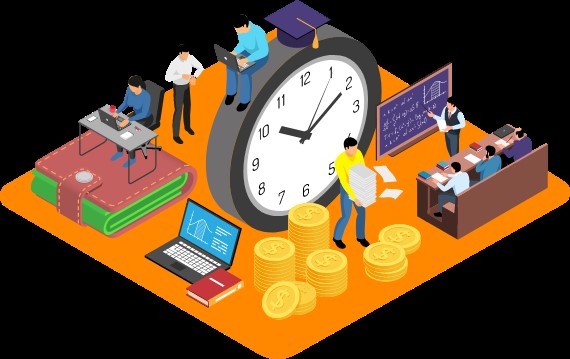 "

"I need the money, but I don't like choosing between soccer and work."

— Senior Chion Pollard, captain of the girl's soccer team

Turning 16 is an exciting time for us students: learner's permit to driver's license, a sweet 16, and of course, the ability to get a part time job. According to Zippia, just under 30% of high school students in the U.S. had a part time job in 2020. From food service, to retail, to day care, to selling your clothes online – many upperclassmen come home at 2pm just to go to a part time job. 

Students in SWHS were interviewed, and many students enjoy their busy schedules.  A part-time job has another plus, money! Students also seem to enjoy working for an escape from their school work, especially seniors who are dealing with the stressful and strenuous college application process.

Senior Jack Huot is a well-rounded student who runs both the Interact and South Windsor for the Local Kids clubs. When he's not at school, he works at a gift store in South Windsor. "I work at the Paper Store. I think the job comes easy to me, so working is relaxing. It helps me take my mind off things."

Senior Sage Rossetti takes on 20+ hours a week at local cookie shop, Crumbl Cookies, in Manchester. Rossetti has been a team member there since the opening of the store earlier this year, and enjoys her work. "I work to distract myself," she explained, "I like having the money to do fun stuff with my friends. And those paychecks bussy buss." 

However, many students don't feel this gratuity towards their job. In combination with after school activities, studying, homework, and more, students find that a part-time job is simply an unneeded additional stress to their chaotic week.

Senior Chion Pollard, captain of the girl's soccer team this year, spends her free time working at local restaurant, Market Grille in Manchester. Once she gets out of practice at 5, she heads straight to greeting and seating customers at the restaurant. "I need the money, but I don't like choosing between soccer and work. I want to play in college so not being able to focus all my energy on it is hard for me." Along with the schoolwork, student athletes have to balance the teamwork, strength, and leadership it takes to play a sport after school. 

Senior Olivia Liegl, who recently founded the Unified for Underprivileged girls club here at SWHS, and is captain of the girl's volleyball team, is also another upperclassmen who works part-time. Working retail, Olivia works at The Loft in South Windsor. Leigl explained, "My job is boring. I'm on my feet a lot. I feel like I'm doing nothing, yet I can't get any schoolwork done. Not to mention, I have to deal with rude, impatient customers after a long day of school, sports and other stuff."

On a more personal note, I am a senior with two current part-time jobs. I work part-time at the Paper Store in South Windsor, and I also work four hours a week at my neighbor's oil company, Wilson-Norige Oil. Although there is a lot on my plate, I enjoy working. I have made meaningful connections with my co-workers and like having some extra cash.

Sometimes it's hard to balance with school, however, because my work and school schedule don't always coordinate. There have been numerous times where I am working the night before a big test or assignment is due. But I choose to work, and I know I can quit anytime- but some students don't have that option. My paychecks are spent on ice-cream, books, or clothes, when some students' paychecks go towards necessities. 

Working one to two after school jobs has become a norm for many teenagers, especially in SWHS. However, it is important to not let your job get in the way of your schoolwork, or your mental health. 
Leave a Comment
About the Writer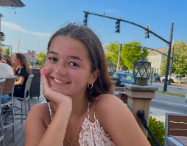 Emily Osit, Editor
Senior Emily Osit is a passionate, humble, and artistic editor for The Bobcat Prowl. Osit enjoys listening to music, reading, and hanging out with her friends. She is looking to expand her horizons, write...