Ms. Marvel and The Homage To Muslim Heritage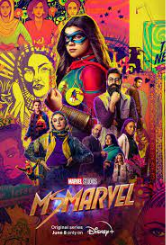 After leaving Pakistan at a very young age, Iman Vellani moved to Ontario, Canada where she soon became obsessed with Marvel comic books having no knowledge that she was going to be a hero herself.
Villani soon became glued to comics like Iron man and Silver Surfer on top of several other Marvel heroes. Several years later, Vellani has a hero of her own… Ms. Marvel. Also known as a high schooler, Kamala Khan is trying to adjust to life as a student with superpowers. It's not every day, a teenager can shapeshift, stretch her body, and turn into another superhero. But her abilities aren't the main attraction to this superhero.
Kamala Khan is the first Marvel teenage Muslim superhero to get to the silver screen (and soon golden screen with the release of The Marvels). Director Bilall Fallah said in an interview with the Washington Post that "For us, it's like a homage to all the Muslim women in our lives… What is so good about Kamala Khan is [that]… she's a teenager trying to find her way… And I think the whole world, no matter which race, or gender or religion, are going to relate to her."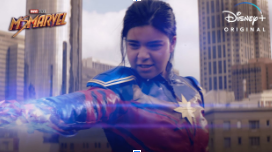 According to Variety, the new series has several cultural references like Eid which Khan's family observes. The series also is an opportunity for viewers to become educated on cultural things they weren't aware of. Editor Sana Amanat on the Disney Plus show says that they're "not trying to bash it over the head. We're showcasing a different aspect of a lived experience… But, ultimately, we're telling sort of a nerdy, fun fan story about a young woman coming of age"
"That's what I keep telling myself: I don't really have to go out of my way and advocate for Muslim and Pakistani representation… This is one story of one girl. We cannot represent all two billion Muslims and South Asians, but this is definitely a good start," says Iman Vellani.