My top three favorite recipes. Warning! These Recipes are highly addictive!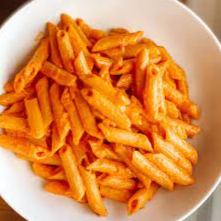 During COVID, I decided to take up cooking, and it became a really great outlet for me, and gave me something to do during the boring quarantine. So here are 3 of my favorite recipes that I would totally recommend you try. Bon Appetit!  
Gihi Hadid pasta with a twist. 
For this delicious spicy pasta recipe, you're going to start with some olive oil and red chili flakes, red chili powder works fine as well, and brown them a bit, the oil heats up quickly to watch it closely, to make sure it doesn't get burnt. While you do this, cook your pasta in salt water. I prefer farfalle for this pasta, but other shapes like penne or rigatoni, even fettuccine work as well. Then add in some finely chopped onions, until the onions become translucent. Once the onions have become clear and aromatic, add in some tomato paste and mix until well combined. Then add in some either heavy or light cream until your mixture turns pink. Then, add some more red chili flakes, onion powder, garlic powder, and oregano. Then combine your pasta and your sauce and top with some parmesan or mozzarella cheese if you like that. 
Feta pasta, 
If you couldn't tell already, I consider tik tok a great place to find new recipes, and this recipe went viral on tiktok a year ago. You start with an oven safe pan. Then add a block of feta cheese in the middle, surrounded by cherry tomatoes, and cloves of garlic. Then douse it in olive oil. Then put it in the oven at 350 for 35 minutes. While this bakes, prepare your pasta. Any pasta works for this recipe. Once your sauce is done in the oven, take it out and mix it up. The feta should have become soft and the tomatoes should have leaked their moisture and become soft. It should combine into a creamy, aromatic sauce. Then add some spinach to your sauce. Mix it with your pasta, and enjoy! 
Horchata. 
This drink is a sweet, milkshake like concoction. Start by soaking some rice in water, about a 2:1 water to rice ratio. Soak it for as long as you can–the longer the better–but a minimum of 4 hours should do the trick. Then, add in vanilla extract, measure with your heart, as well as some ground cinnamon. Blend this in your blender for about 5 minutes, patience is key here, you need the rice to become as small as possible. Strain your solution. Then add 1 can of sweetened condensed milk and one can of evaporated milk, as well as a couple tablespoons of sugar. Blend it again and strain. Once it's done, serve it over ice.