Canada's New Gun-Control Legislation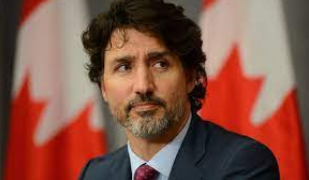 Emily Osit, Arts & Entertainment Editor
June 3, 2022
This past Monday, May 30th, Canada introduced new gun-control legislation pending the recent mass shootings. Officials call this new legislation, "the most significant action on gun violence in a generation," and is designed to "freeze" handgun sales, and buy back assault-style weapons. 
The Washington Post describes the new legislation as, "not a ban because people who already own them could continue to possess and use them. But they could only transfer them to businesses, and chief firearms officers would be barred from approving the transfer of handguns to individuals."
This new legislation was enacted following mass shootings in Uvalde, Texas and Buffalo, New York, which is just south of the Canadian border. 
"Unfortunately, the reality is in our country [gun violence] is getting worse and has been getting worse over the past years," explains Canada's prime minister Justin Trudeau, "we need only look south of the border to know that if we do not take action, firmly and rapidly, it gets worse and worse and more difficult to counter."
Some of the measures taken under this new legislation include: implementing a national freeze on handguns, taking away firearms licenses, fighting gun smuggling and trafficking, as well as addressing intimate partner violence, gender-based violence, and self-harm involving firearms. You can find more information on the bill on the Prime Minister's website. 
Now, the question remains – what does this mean for neighboring countries like the U.S.? "Canada can teach us a lot," explained Bruce Heyman, a former U.S. ambassador to Canada under the Obama administration. As many Americans are mourning over the recent gun violence, many hope that the U.S. government will follow Canada's lead in taking action.