Turning "DUIs" into "DIYs": How Lindsay Lohan Amended Her Past Reputation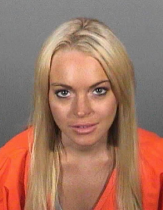 Child star Lindsay Lohan is back, taking her reputation back through a series of new projects that include commercials, movies, and appearances on TikTok.
Lohan (35), the once child star, got her start on the heartwarming movie, The Parent Trap starring Dennis Quaid and the late Natasha Richardson. Soon she was taking off, starring in projects like Life-Size, a movie where a barbie doll becomes a human, and Herbie: Fully Loaded, a story about a small-town girl aspiring to be a NASCAR driver. Lohan soon landed deals with movies that represented the teenage lifestyle such as Mean Girls and  Freaky Friday; These two films were at the peak of her career at the time, before she hit rock bottom. 
Soon after starting her 13th featured film, I Know Who Killed Me, Lohan astonishingly checked into rehab but had no previous records of drug abuse. From there, it seemed like her reputation was never going to be repaired. She was now checking in to rehab almost every year for things from alcohol abuse to ecstasy use and getting into the crime scene for stealing a 'one of a kind' $2,500 necklace in Venice, Italy. Maybe she had her downs… like rock bottom downs… like… scraping the seafloor bottom downs… BUT SHE'S BACK! 
Shortly before Superbowl LVI, the multi-million dollar gym company, Planet Fitness released their Superbowl commercial who featured none other than Ms. Lohan! In the commercial, Lohan is seen riding an exercise bike surrounded by a group of athletes who asked "What's happening to Lindsay?"; Lindsay then responds with a series of clips in which she is seen "prioritizing her physical and mental wellness" which has ultimately "improved her life" Popculture says. The commercial even poked fun at her past DUIs saying how she's trading them in for DIYs.
Around the week after the Superbowl, Lohan signed up for her own TikTok account and posted what seems to be a reintroduction to the world. "Hey everyone, it's Lindsay Lohan, and guess what? Now I'm TikTok!" she says; Lohan sported what seems to be a plain white zip-up sweatshirt and square diamond earrings. Rejoiced, fans flooded her comment section eager to catch up with the old star. 
"Wait. 'LOWEN'?!? I'VE BEEN SAYING IT WRONG MY WHOLE LIFE?!?" @Katiercat questioned after Lindsay pronounced her last name differently than what is said in the media (Instead of "loh-HAN" Lindsay says "low-en"). @not.another.chloe jokingly said, "[Lindsay,] U pronounced ur name wrong."
Not only is Lohan connecting with her fans more via social media platforms, but she has seemed to land a few new projects as well. It was revealed on Tuesday, March 1st that Lohan is in collaboration with "Netflix's director of independent films, Christina Rogers… for an additional two feature films," claims New York Post.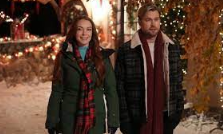 "We're so happy with our collaboration with Lindsay to date, and we're thrilled to continue our partnership with her," Rogers said.
Well, Lohan's career seems to be taking a revival tour of its own, and fans are nonetheless satisfied with her reemergence.