Time for Senior Events! 2022 Senior Prom Planning Clear Up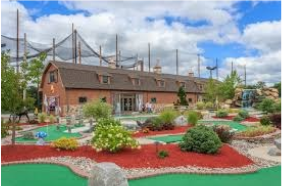 Last week, the senior events for the class of 2022 were released. There are many different reactions from the students about the long awaited Senior Prom. The prom has been scheduled for June 3, 2022 at Sonny's Place, a popular amusement center in Somers, CT. 
Sonny's Place offers many attractions including outdoor mini golf, driving range, go karts, laser tag, and more! But what some may not know is they also have a large pavilion in which they can seat over 500 people, with catering and free wifi.
For the past couple of years, i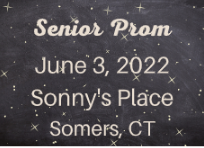 t has been tough to hold large gatherings and events. Some students believe this venue is not formal enough for a prom, while others believe this could make for a great, fun night out with friends.
Ms. Andrews and Mrs. McCool have provided some information that could clear up the confusion about the venue and planning for this event. In order to plan this event, Ms. Andrews and Mrs. McCool say "Our main focus was finding an outside covered venue that could hold up to 500 people." They had looked at at least 20 different venues within an hour's drive, and Sonny's Place was the only one that could accommodate the size of the senior class along with guests in one wave! 
All parties in the committee, including students helping plan the event "were all in agreement" that this was an important focus to plan the perfect prom for the class.
Although it may not be ideal for all, Sonny's Place has given the seniors a great opportunity. It is amazing that the 2022 class gets to have this event after a rough past couple of years, giving the seniors a chance to make some good memories towards the end of their time here at SWHS.