For Gabby's legacy: Warning signs of Abusive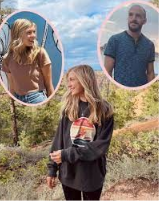 Lately, many situations have been brought to our attention, showing signs of abusive and toxic relationships. So many people can have the wrong idea of what a real relationship is, and that brings many issues for couples. 
It is evident that there are many real examples of this in the news. One of the biggest cases recently is the Gabby Petitio case. Gabby was a young woman who was on a cross country trip with her fiance. She suddenly went missing, and the remains of her body were found in a park. Her fiance, Brian Laundrie ran away instantly and could not be found. 
There were people who had witnessed the couple on their trip and said they saw the couple yelling and arguing frequently. Fox News reported, "'We know that from the 911 callers, that Brian Laundrie was reported to be witnessed as striking her,' he said. 'And we know that she admitted on the bodycam footage that she scratched him.'" This is just one case that has brought the world's attention to these situations. However, this has become extremely common. 
  Seeing these stories in the media should help those in these types of situations and relationships. For most, this case can be an eye opener. Gabby and Brian's relationship was not very healthy at all. Fox News says that witnesses saw Brian strike Gabby and "Petito also gestured in the bodycam video toward her jawline" – which Salt Lake City-based private investigator Jason Jensen said earlier this week is a red flag indicating that she had previously been grabbed by the throat. These signs are very evident to those outside of the relationship, which are even worse.
This is just one example of an abusive relationship that went too far. For Gabby's legacy, we need to take this situation and use it to bring awareness to society. Nobody should have to go through this. If you start feeling uncomfortable or hurt mentally or physically in a relationship, get help as fast as you can.