NFL Week 8: The Drama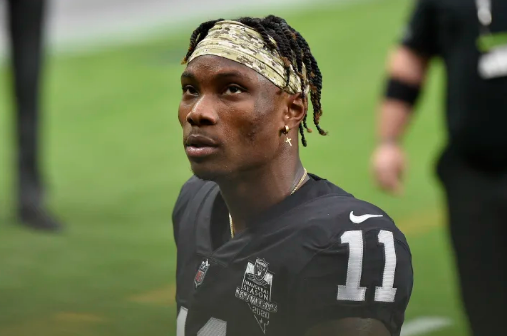 NFL week 8 was a wild one to say the least.  So many teams were projected to win and then surprisingly lost, and some NFL drama to add on to it.
The Jets, Saints, and Broncos prove the doubters wrong coming out with some surprising victories with the Jets beating the Bengals with a score of 34-31 who were quickly becoming a playoff contender this season.  The Saints beat the super bowl champs being the Buccaneers with a score of 36-27.
The Packers squeezed out a narrow victory vs. the Cardinals finishing the game with a score of 24-21 after a game winning interception by Rasul Douglas after Cardinals rising star quarterback Kyler Murray threw a short pass which looked to be an out route to receiver AJ Greene who never saw it coming.  
Pat Mcafee who is a former NFL punter and is a host of a very popular NFL sports podcast and he got a chance to interview Packers quarterback and MVP Aaron Rodgers.  And Mcafee and his co-host AJ Hawk who was a former NFL linebacker who actually played for the packers got to ask him some questions about the game.  
AJ Hawk asked Rodgers, "Were you able to go in and execute the game plan that you guys had going in?"
And Rodgers responded, "I think sometimes the situation, you use it kinda to your advantage and tell the guys, 'hey look no one expects us to win this thing, let's just free roll it.  You know let's play as loose as possible and not have the pressures of, you know, playing against a 7-0  team.'"
He went on to add, ""I mean that was kind of my message throughout the week was 'look we don't have uh three stud receivers.  Bhaktiari's not back yet, nobody thinks we got a chance, I like our odds.'"
Moving on from the NFL week 8 scores let's shift focus to the drama.  Raiders wide receiver Henry Ruggs III was involved in a fatal car crash killing 23-year old Tina Tintor and her dog.  Ruggs was caught on video going 156 miles per hour and it is reported that when the airbags deployed he was traveling at a speed of 129 mph.  
It is also reported that Ruggs could face up to 50 years in prison.  He was charged with 4 felonies and a misdemeanor.
Henry Ruggs' blood alcohol level was a .16 which is double the legal limit.  And this was after refusing the initial tests issued by police.  A judge had to approve a warrant to test his blood alcohol level so it can be suspected that Ruggs' blood alcohol was above .16 when he was in the car and killed the young woman.  
Considering the scores and the horrific accident, it's safe to say that this was an unfortunate and odd week for the NFL in general.