The case of Taman Shud, Australia's greatest mystery; Here's what you need to know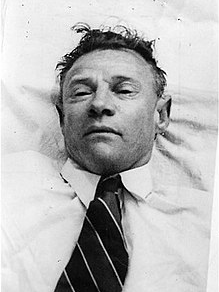 The unknown man, referred to as 'Taman Shud' or 'The Somerton Man', was found lying on his back in the sand, his head and shoulders leaned up against a tall block seawall on Somerton Beach, in Adelaide, Australia, on December 1st, 1948. He was very well dressed, with freshly polished shoes, and looked overdressed on a beach where the city's joggers were starting their day with a walk or run. 
Two apprentice aspects stumbled upon the body, but several other witnesses told police they'd seen him lying there the night before. One man claimed he saw his arm move, so he didn't think anything of it. There were no signs of violence, almost all the labels on his clothes had been cut off with scissors, and he had no ID or identification on him. 
An autopsy was unable to determine the cause of death, but three medical examiners testified that the Somerton man's death was not natural, implying that there was some foul play involved. Detectives thought he may have been given some rare poison that could kill the Somerton man, and not show up in any type of tox screen. No poison was found in his system at the time of the autopsy. 
The Somerton man was well-built, about 40 to 50 years old, 5 feet, 11 inches tall, with grey blue eyes and brown- red hair that was beginning to grow grey. He was perfectly healthy. This all raises the question; Who is the Somerton Man, and how did he die? Is there foul play here? This case has been ongoing for decades, but as of now they are closer than ever to cracking it; here's what you need to know. 
When pathologists were inspecting his clothes, they found a note hidden in a secret pocket with the words 'Taman Shud' written on it, which means the end/ finished in Persian. On the other side of the paper was the phone number for a woman who lived in a nearby suburb who was horrified when shown the picture of the dead Somerton Man, but denied knowing him at all. 
There were some identifying features about the Somerton Man that the pathologists could point out and use to make assumptions about him. For example, his hands were smooth, so they knew he did not work as a laborer, and his formal attire he was wearing when found suggested that he was a businessman of some sort. He also had very low, well defined calf muscles. Normally for bikers or runners, their calf muscles will be defined but high up, whereas his sit low. They came to the conclusion that for whatever reason, he was a dancer, and danced a lot. 
In Shud's pockets was Juicy Fruit gum, cigarettes and matches, a handkerchief, combs, and a bus ticket from Adelaide to Henley Beach. At the bus station the ticket belonged to, they found a suitcase with clothes that would fit the Somerton Man's build perfectly. But the labels on those clothes were removed as well. It also contained an orange thread that was sewing some holes in his clothes together. 
As you can see, this case is bursting with information, and his body was recently exhumed, but DNA was salvaged. Detectives now say they are closer than ever to cracking this strange case.