New Marvel Series Addresses Important Political Themes and Reaches a Wider Audience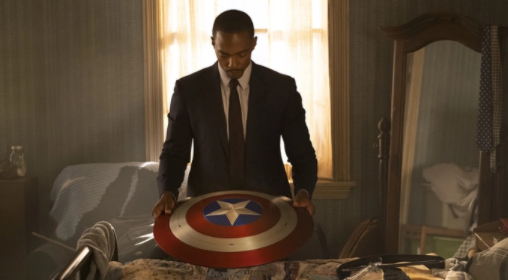 When the new Marvel Disney Plus Series Falcon and The Winter Soldier was announced a majority of audience members felt like the studio was milking these characters and wondered if they even had a plan for these characters. However, the new series brings so much to the table making it feel like a natural progression of the Marvel series as well as finally tackling deep and complex political themes. 
The show centers around Sam Wilson (The Falcon) as he struggles to take upon the mantle of Captain America and to carry on the legacy. The show goes into depth on what the American Symbol means to different people in the country, specifically the African American community. We see Sam Wilson struggle to wear the stars and stripes as a black man and what people will say or think about that.
IGN says ¨The Falcon and The Winter Soldier's most prominent and well-explored theme is that of race and Black America. The character arc of Sam Wilson (Anthony Mackie) deals with his struggle to follow in the footsteps of Steve Rogers, his departed friend whose last act in Avengers¨
The secondary plot follows Bucky Barnes (The Winter Soldier) as he also suffers from an internal conflict. Bucky suffers from severe PTSD and mental illness, we see him throughout the show struggle to make amends with these thoughts and feelings. This relates to a lot of veterans and current men and women in service and how they deal with similar things. 
These themes are extremely important in this day in age and Marvel is finally giving them the platform and attention they deserve. Long time Marvel fan Noah Pichay says ¨The captain American movies are known for asking deep political questions, but in this show, I finally feel like Marvel is addressing some important themes that are extremely relevant to this country's current political climate.¨
These themes are very important to address and the show is gathering extreme amounts of popularity.  The show had the most views for a pilot on Disney Plus and is one of the most talked-about shows in the year 2021. Finally, Marvel is taking their projects to the next level and really showing some perspective and representation.