Former Officer Derek Chauvin Found Guilty of Killing George Floyd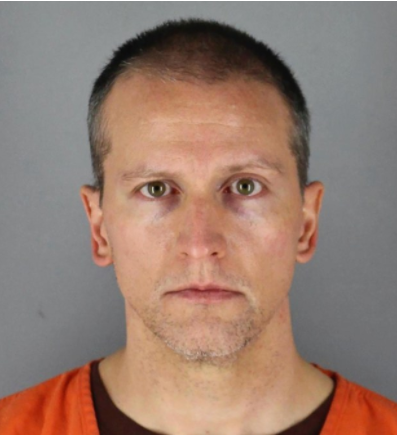 This Tuesday, nearly a year after the death of George Floyd, former Minneapolis police officer Derek Chauvin has been found guilty on all three counts– second-degree murder, third-degree murder, and second-degree manslaughter. 
On May 25, 2020, police responded to a report that Floyd used a counterfeit $20 bill at a local convenience store. The situation quickly escalated, with Chauvin placing his knee on Floyd's neck and pinning him to the pavement for nine and a half minutes, eventually killing Floyd. The harrowing incident was caught on film and sparked nationwide protests that have not calmed down since, creating one of the largest movements since the civil rights era. 
The guilty verdict comes after three weeks of testimony with 38 witnesses, including the teenager who recorded the infamous video and a nine-year-old girl who witnessed Chauvin kill Floyd. They and other bystanders testified, saying that they wish they had done more to save Floyd's life and that they are haunted by his death. 
"I was just praying they would find him guilty. As an African American, we usually never get justice," George Floyd's brother, Philonise Floyd, said.
Prosecutors argued that Chauvin's actions caused Floyd to die from low oxygen or asphyxia. The defense claimed that Floyd's illegal drug use and a pre-existing heart condition were to blame, including exposure to carbon monoxide. They urged jurors not to rule out other theories. The jury of six white, four Black, and two multiracial jurors deliberated for ten hours over two days before coming to the unanimous verdict.
As Judge Peter Cahil read the jury's verdict, Chauvin's eyes darted left and right over his mask, showing little to no emotion. As the verdicts were read in George Floyd Square, silence fell across the courthouse lawn for a few moments, and then the crowd erupted in cheers, chanting "All three counts! All three counts!" People were crying, hugging, and chanting Floyd's name. Cars were honking, people danced on the blocked-off streets, and some of them waved Black Lives Matter flags.
Following the verdict, Minnesota Attorney General Keith Ellison made a public statement in which he said, "I would not call today's verdict justice, however, because justice implies true restoration, but it is accountability, which is the first step towards justice, and now the cause of justice is in your hands."
He continued to thank the bystanders who witnessed Floyd's death for attempting to save his life and challenge authority, saying, "They stopped and raised their voices, and they even challenged authority because they saw his humanity. They stopped and they raised their voices because they knew that what they were seeing was wrong. … And they were right."
Chavin returns for sentencing in eight weeks. He is facing up to 75 years in prison.
"No verdict can bring George Perry Floyd back to us. But this verdict does give a message to his family," Prosecutor Jerry Blackwell said. "That he was somebody. That his life mattered. That all of our lives matter. And that's important."